Nils Krüger
Erlangen
MOM-Star
Zu meiner Homepage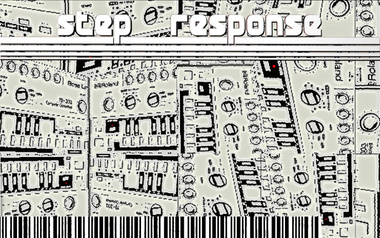 Welcome back, my friend!
I extend a warm welcome to everybody who found the way to my artistpage. Just have a look around and enjoy exploring my music! Feel
free to download, share and comment
the songs you like or tell me why you don't like a song.
Every kind of
feedback is always welcome
, even some bad news. In this way it's easier for me to improve my skills and as a result my tracks. So, please give honest feedback! Thanks a lot! :)
For everybody who like to contact me:
- you can use the mail functions on this page,
- send an e-mail to
stepresponse711[-at-]gmail.com
- or add me on ICQ: 179508636
If you like what you hear, please also visit me on:
- soundcloud:
www.soundcloud.com/step_response
- youtube:
www.youtube.com/stepresponse711
- myspace:
www.myspace.com/stepresponse
- reverbnation:
www.reverbnation.com/stepresponse
Album: Progracid Times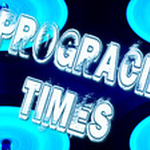 Progracid Times
Progressiver Acid

01.
4:53 Min
Single: Origin (2012)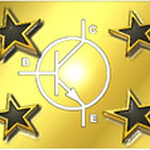 Origin (2012)
Klassische Acid Tracks mit meiner x0xb0x geschraubt

Tracklist:
1. Burst & Surge
2. Frequency Range
3. Follow the silver box
4. Knack & Back
Album: Digital Clones (2008 - 2010)
Digital Clones (2008 - 2010)
Tracklist:
1. Some Production
2. Nightshift: Classic Acid Trip
3. Deep Space Traveller (Club Mix 2011)
4. What's That? (Stomping Acid House Mix)
5. The Iron Curtain
6. emhead - Speak & Spell (step response rmx)
7. x0xb0xr0ck3r - weird electro (step response rmx)
8. deep space traveller (original mix)
Album: Re-Mix it (2006 - heute)
Re-Mix it (2006 - heute)
Hier findet ihr eine Auswahl meiner Remixe für andere Künstler.

An dieser Stelle ein generelles Dankeschön an alle, die mir eine Remix-Erlaubnis erteilt und ihr Material zur Verfügung gestellt haben. Danke!
Projekte: Songs, an denen ich mitgewirkt habe...
38331
mal aufgerufen
1015:09:17
Stunden angehört
60519
mal angehört
Account melden