Achim Wierschem
Düsseldorf
MOM-Professional
Zur Homepage
Lass mal hören!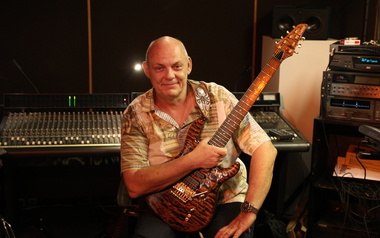 Folgende Music Services kann ich Euch anbieten
Auftragskompositionen
für Theater, Film, Hörbücher, Präsentationen, Werbung, Websites, usw. - GEMA-pflichtig und GEMA-frei -
Sie benötigen Musik ?- Bei mir werden Sie die passende Musik finden, oder ich erstelle Ihnen Ihren eigenen Wunschtitel
Recording, Mixing und Mastering
Ob Gesangsaufnahmen, Sprachaufnahmen, Gitarren, Bass, Keyboards, Drumaufnahmen, oder Aufnahme von kompletten Bands: alles ist möglich. Auf Wunsch übernehme ich eine vollständige Produktion, oder helfe Ihnen in Teilbereichen. Ich verfüge über 45 Jahre Erfahrung in vielen musikalischen Bereichen. Ob Jazz, Rock, Pop, A Capella, Chor, Techno oder Elektro - Mindmovie Music Services bringt es zum klingen. Einfach nachfragen!
Gesangsaufnahmen
Gesangsaufnahmen zu Karaoke-Playalongs oder Ihre eigenen Produktionen: Ich helfe Ihnen das Optimum aus Ihrer Stimme herauszuholen. Einfach nachfragen ! Auf Wunsch können für Ihre Instrumentaltitel auch eine Vielzahl von Sängern / Sängerinnen gebucht werden.
Demoproduktion
Für den schmalen Geldbeutel kann ich Ihnen Sonderpreise anbieten: Demo Poduktion 1 Tag Recording, + 2 Tage Nachbearbeitung Mixing und Mastering, schon ab 450,- EUR + MWST. Jetzt nachfragen !
Sprachaufnahmen
Sprachaufnahmen für Werbefilme, Podcasts, Hörbücher, Schulungs- oder Lehrfilme: Ich habe Erfahrung in vielen Bereichen. Auf Wunsch vermittele ich Ihnen professionelle Sprecherinnen und Sprecher.
Livemitschnitt
Das mobile 32 Spur Studio ermöglicht es mir, an jedem beliebigen Ort die Live-Atmosphäre eines Konzerts einzufangen. Dabei wird im Mehrspurverfahren aufgenommen. So ist eine umfassende und saubere Bearbeitung möglich. Für kleinere Säle kann auch die Live-Beschallung und auf Anfrage die Lichttechnik übernommen werden.
Sounddesign
Für Film, Video, Hörspiele, oder Podcast - handgemacht oder elektronisch: mit Musik , Atmosphären und Sounds erwecke ich Ihre Bilder zum Leben.
Videoproduktion
Ob Livemitschnitt, Podcast oder Musik-Clip: ich realisiere Ihre komplette Produktion oder übernehme Teilbereiche wie Filmschnitt und Audiobearbeitung.
Falls Ihr Hilfe bei Euren eigenen Produktionen benötigt, könnt Ihr gerne einmal meine homepage besuchen und Euch über Details und Preise direkt informieren.
http://www.mindmovie.org
Falls jemand gerne einmal eine Kollaboration mit mir machen möchte oder eine professionell gespielte Gitarre für seine Produktion benötigt; sprecht mich einfach an.
Euer
Achim Wierschem
PS: Wer meine eigene Musik fernab der hier erhältlichen Kollaborationen hören oder kaufen möchte kann dies gerne auf
https://soundcloud.com/mindmovie
oder auf meiner obigen Homepage
Album: MIndmovie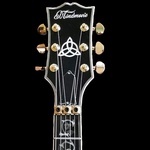 MIndmovie
Hier wird immer ein aktueller Song gefeatured, ich denke mal es gibt jeden Monat etwas neues damit es nicht langweilig wird
Album: MIndmovie - An Ocean Of Dreams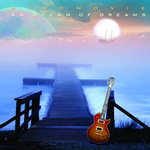 MIndmovie - An Ocean Of Dreams
Songs von meinem ersten Solo Doppel Album als Appetizer
Falls es Euch gefällt - kaufen kann man das Album hier,

http://www.mindmovie.org/#!product/prd12/2766074221/mindmovie---an-ocean-of-dreams

sowohl digital als auch als Doppel CD mit 20-seitigem booklet.
Album: Mindmovie - Happiness & Tears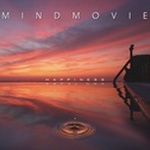 Mindmovie - Happiness & Tears
Auch von meinem zweiten Solo Doppel Album möchte ich Euch hier ein paar der insgesamt 27 Songs vorstellen um den Appetit anzuregen. Falls es Euch gefällt - meine Musik gibt e hier zu kaufen

http://www.mindmovie.org/#!product/prd12/2766783861/mindmovie---happiness-and-tears
Album: MOM Songtausch Aktion 2017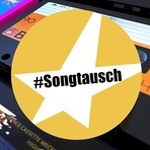 MOM Songtausch Aktion 2017
Danke an Kevin Symonds für die schöne Idee zu dieser Community Aktion. Hier meine Beiträge dazu, viel Spaß beim anhören
Album: Ambient Wave 2016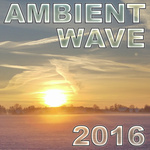 Ambient Wave 2016
Ambient Wave 2016

01.

3:45 Min
Album: Abschied von Reiner Wendland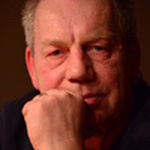 Abschied von Reiner Wendland
Wir vermissen Dich !

01.

Album: R.I.P. Clarence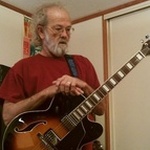 R.I.P. Clarence
Dedicated to a real good friend, I miss you and I hope you are at a better place now

Life Legacy

Clarence (Gene) Williams, age 69, a resident of Los Lunas, passed away on Friday, January 29, 2016 at 10:39 PM. Gene was a Vietnam Veteran. He was also an over the road truck driver for many years. Gene traveled all over the country acquiring more than a million miles. He loved writing and producing music. He enjoyed playing his guitar with friends and family. Gene always brought a smile to people's faces. He also had so many dear friends and acquaintances. Gene will be greatly missed.

Gene is survived by his loving wife of 25 years, Darlene; stepchildren, Debra (Dale) and Diane (Terry); grandchildren, Michael (Lacey), Breanne (Andrew), Mikayla, Chase, Jaelyn and Declyn; sister, Linda (David); nephews, Ryan and Nathan; and nieces, Katie and Angela.

01.

5:36 Min
Album: Country & Blues - Music from another Century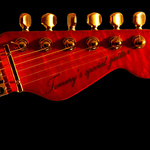 Country & Blues - Music from another Century
Hier werden sich im Laufe der Zeit ein paar Blues und Country Tunes tummeln. Have fun.

01.

3:42 Min
02.

5:23 Min
03.

4:48 Min
Album: Marquette - Human Reparation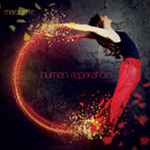 Marquette - Human Reparation
Veröffentlichungsdatum 01.07.2015

Mit dem Debut Album "Human Reparation" ist Mastermind Markus Roth aka Marquette ein Meilenstein des zeitgenössischen Progressive Rock gelungen. "Human Reparation zeigt eindrucksvoll wie man Progmetal, Retroprog , Jazzelemente und New Artrock so fusionieren kann, dass ein wirklich einheitlicher Stil daraus entsteht - und es zeigt, dass man New Artrock auch auf intelligente und abwechslungsreiche Weise spielen kann.

Besetzung:

Markus Roth - Keyboards, Drums, Vocals, Komposition, Produktion
Achim Wierschem - Guitars, additional keys & Co-Author Syncope Of Obscure Nature
Mike Hartman - Vocals
Karsten Frohn - Vocals Last Kiss
Benedikt Potjan - Vocals My Green Garden
Sven Lendt - Piano & Orchestra La Grande Vallée
Reiner Wendland - Acoustic Guitar The Mirror
Vlad Porochovnikov - add. Guitars Last Kiss Awaken In A New World
Andreas Krämer - Lyrics Last Kiss

Cover Artwork Jef De Corte
Paintings by Brigitte Potjan and Rosemarie Hauser
Mastering at double D Studios Oberhausen by Fritz Fey & Achim Wierschem

CD bestellen bei http://www.marquette-music.com/#!blank/zqzr3

oder auf

Itunes und amazon links für den digitalen download


http://www.amazon.de/gp/product/B00ZJ9STAK/ref=dm_ws_sp_ps_dp

https://itunes.apple.com/at/album/marquette-human-reparation/id1001081872

Achtung die beiden promo-mp3's hier auf MyOwnMusic enthalten ein digitales Wasserzeichen

01.

Projekte: Songs, an denen ich mitgewirkt habe...
175948
mal aufgerufen
185:06:02
Stunden angehört
32747
mal angehört
Account melden