Niklas
Rostock
MOM-Star
Lass mal hören!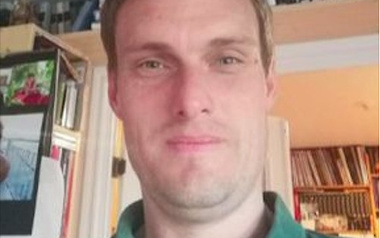 Neben der klassischen Musik entwickelte er in seiner Jugend ein Interesse für elektronische Musik. Durch einen Bekannten lernte er das Musikprogramm Cubase kennen und seit seinem 16. Lebensjahr entwickelte er erste eigene Musikproduktionen. Sein bevorzugtes Genre ist Trance. Jeder seiner Tracks wurde auf der Musikerplattform Myownmusic.de veröffentlicht. Er erhielt auf dieser Plattform zahllose Anerkennungen in Form von hohen Chartplatzierungen und Hit-Auszeichnungen. Einige Tracks wurden auf Labels veröffentlicht. Dazu zählen Dmax, Silent Shore, Pulsar Recordings und Trance-Allstar Records.

Niklas produziert auf einem Computer und einem Notebook mit den DAWs Cubase und Reaper und vielen VST-Plugins. Zu seinen bevorzugten Synths zählen Sylenth1, Spire und Massive. Effektplugins unter anderem von Waves, Fabfilter, Vengeance und diversen kleineren Herstellern kommen zum Einsatz. Niklas produziert nicht stetig sondern kehrt in regelmäßigen Abständen zur Musikproduktion zurück.
Album: 2017
2017
Neue Tracks im Jahr 2017.
Album: 2016
2016
meine songs 2016
Album: 2015
2015
Songs 2015
Album: 2014
2014
Hier kommen meine tracks von 2014 rein.
Album: Tracks 2013
Tracks 2013
Auf ein musikalisches Jahr 2013 :-)
Album: Best Of 2012
Best Of 2012
Sammlung der besten Tracks aus 2012.
Album: Best of 2011
Best of 2011
Dieses Album ist eine Sammlung meiner besseren Stücke aus dem Jahr 2011. Es besteht überwiegend aus Trance, einem House und einem Hiphop Track. Da einige Stücke bei Labels erschienen sind und erscheinen werden habe ich mich entschossen, den Download zu deaktivieren. Viel Vergnügen beim Hören.
Album: Year 2k1X Mixes
Year 2k1X Mixes
Mixe der besten Tracks des Jahres.

01.
18:06 Min
02.
21:06 Min
Projekte: Songs, an denen ich mitgewirkt habe...
02.
5:03 Min
93787
mal aufgerufen
4454:37:24
Stunden angehört
299932
mal angehört
Account melden