The Vintages
Andere Stadt
Profi Artist
Lass mal hören!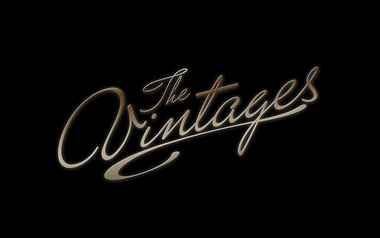 LET THE GOOD TIMES ROLL - THE VINTAGES

Das bei THE VINTAGES die Freude an der Musik im Vordergrund
steht, wird schnell deutlich: nicht immer ist alles perfekt und 100%ig -
aber darauf kommt es nicht an, den: "Unsere Musik soll Spaß machen.
Den Zuhörern genau so wie uns selbst."

In der jetzigen Besetzung bestehend aus Sänger/Songwriter/Drummer
(Hens aka "Beamish") und Gitarrist/Bassist (Andreas aka "VOX")
wird alles selbst produziert. Erst eine grobe Idee, dann Feintuning
an der DAW und ab geht die Post. Ohne kommerzielle Absicht - just for fun.

Und wie der Name der Band schon vermuten lässt - alle Songs orientieren sich
an klassischer Rock- und Bluesmusik. Mal eine einfühlsame Ballade, ein rockiger
Popsong oder eine knackige Blues- oder Countrynummer - hier wird Musik noch
mit der Hand und mit dem Herzen gemacht. Wie früher...

Oder wie die Jungs selbst sagen: "Let the good times roll"

Viel Spaß mit den Songs und ein herzliches Dankeschön für Eure ehrlichen
Kommentare und Bewertungen...
Album: GREETINGS FROM...
GREETINGS FROM...
Beschreibung folgt...
Album: NO SPORTS
NO SPORTS
...ein Album für faule Säcke
Album: FOUR MILES LATER
FOUR MILES LATER
Angefangen mit den "Three Elements", dann THE VINTAGES sind jetzt vier Jahre vergangen, seit dem wir gemeinsam unsere Songs basteln. Hier also unser Album "FOUR MILES LATER".

Wir wünschen Euch viel Spaß und freuen uns auf Kritik, Anregungen oder Blumen in Form von Sternen :-))

Euer Beamish (Hans) und VOX (Andreas)
4993
mal aufgerufen
66:12:12
Stunden angehört
30685
mal angehört
Account melden