Stathi Vassiliadis
Niedersachsen
MOM-Star
Zur Homepage
Lass mal hören!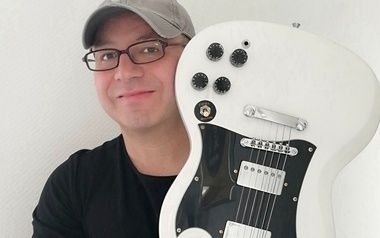 Ich bin Jahrgang 1974 und mache seit fast 30 Jahren Musik.
Da ich in den 80ern aufwuchs, hatten Wave- und Pop-Bands wie Depeche Mode, Duran Duran und The Cure einen starken Einfluss auf mich. Das macht sich noch heute bemerkbar, in vielen Songs herrscht eine melancholische Grundstimmung vor, der britische Einfluss ist oft unverkennbar.
Gegen Ende der 80er Jahre entdeckte ich die Rock-Musik für mich. Den Stein ins Rollen brachten Guns'N Roses mit ihrem Song "Sweet Child O' Mine". Nachdem ich Slash im dazugehörigen Video sah, fing ich etwa ein Jahr später - gegen Ende 1989 - selbst an, Gitarre zu spielen.
Wie jeder Gitarrist liebe ich es zu solieren, allerdings liegt mein Hauptaugenmerk darauf, Songs zu schreiben und zu begleiten - dafür ist die Gitarre für mich das perfekte Werkzeug.
Ich habe im Laufe der Jahre in zahlreichen Bands gespielt und gesungen (zuletzt bei The Blowing Fuses, siehe
www.theblowingfuses.de)
und dabei soviel Erfahrung gesammelt, dass ich meine Songs mittlerweile eigenständig arrangieren und produzieren kann - ich bin quasi meine eigene Ein-Mann-Band.
Mein musikalisches Schaffen bewegt sich im Bereich Pop-Rock und damit in der Nähe des radiokompatiblen Mainstreams. Meine Melodien sind oft relativ einfach gehalten - und wohl genau deshalb sehr einprägsam.
Mir geht es nicht so sehr um musikalische Höchstleistungen, in erster Linie möchte ich mit meiner Musik unterhalten. Bei den Texten orientiere ich mich am Leben und so freue ich mich, wenn sich die Hörer in den Songs wiederfinden.
Album: Brandnew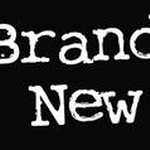 Brandnew
Hier gibt's dann stets mein neuestes Oeuvre auf die Lauscher ;-).
Album: Neueres Zeug - Newer Stuff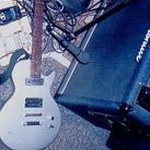 Neueres Zeug - Newer Stuff
Diese Aufnahmen stammen alle aus 2009 und später und sind somit "jüngeren" Datums.
Album: MOM-Collabos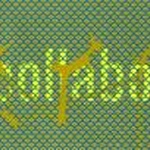 MOM-Collabos
Hier hört Ihr Titel, die in Zusammenarbeit mit anderen MOM-lern entstanden sind.
Album: marquette and me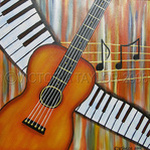 marquette and me
Collabos mit MMVM (MOM's Most Valuable Musician) marquette oder, wie ich nenne, meinem guten Freund Markus Roth. Sein Einfluss auf mein Schaffen ist mittlerweile so groß, dass ich selbst mein Digitalpiano nach ihm benannt habe :-)). *lach*
Album: Lisa & Stathi
Lisa & Stathi
Hier sind Songs zu hören, die mit Lisa Gill (Indiana, USA) entstanden sind - eine tolle Sängerin :-).
Album: Staci goes R'nB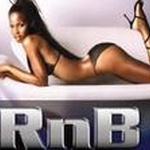 Staci goes R'nB
Ohne R'nB hätte es Rock'n Roll nie gegeben ;-)

01.

4:08 Min
Album: Demo "From Genesis To Revelation"
Demo "From Genesis To Revelation"
Diese Titel gehören zum Demo "From Genesis To Revelation". Leider wurde das Artwork nie fertig, so dass ich es nie verschickt habe.

01.
4:04 Min
02.

3:53 Min
Album: Älteres Zeug - Older Stuff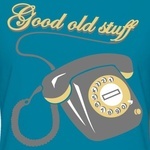 Älteres Zeug - Older Stuff
Altes Zeug, teilweise mit Band eingespielt.

01.

1:27 Min
02.

3:39 Min
03.

3:26 Min
Album: ausgeblendet
ausgeblendet
Ausgeblendete Songs, momentan sichtbar, da die entsprechende Funktionalität in MOM 3.0 nicht zur Verfügung steht. Anhören auf eigene Gefahr :-).

01.

4:08 Min
02.

0:15 Min
03.

4:55 Min
Projekte: Songs, an denen ich mitgewirkt habe...
112286
mal aufgerufen
4011:07:09
Stunden angehört
418325
mal angehört
Account melden