Nick Name and the invisible mobster posse.
Hannover
MOM-Reviewer
Lass mal hören!

Musikalisch bin ich vermutlich lebenslang im Stadium "begeisterter Laie", sprich ich beherrsche kein Instrument und habe keinerlei musiktheoretisches Hintergrundwissen.
Macht aber nichts. Ich versuche mich in verschiedenen elektronischen Genres, Schwerpunkt ist aber klar der Chilloutbereich. Ich produziere ausschließlich mit Software. Neben zahlreichen Soft-Synths auf VSTi-Basis kommen auch Loops/Samples zum Einsatz, wenn ich der Meinung bin, dass das einen Song weiterbringt, das schwankt aber sehr von Song zu Song, diese Freiheit erlaube ich mir zu nehmen.Manchmal greife ich auch zum Mikrofon und versuche mich an ein paar simplen Gesangsbrocken, wenn ich gerade keine anderen Vocals zur Hand habe.
Ich halte Nichts von irgendwelchen Konventionen und Beschränkungen in Hinblick darauf, was in der Musik "erlaubt" ist und was nicht. Jeder wie er will und kann, am Ende zählt das Ergebnis. Und wie das zustande kommt ist von Fall zu Fall sehr unterschiedlich, wichtig ist dass es eine individuelle Handschrift trägt, mit einem Gespür und Auge für Details gemacht ist, einem selbst gefällt und optimalerweise noch einer Handvoll Hörern. Schubladendanken und Erbsen zählen ist mein Ding nicht, das überlasse ich dann doch lieber Anderen. Die richtige Mischung aus Kreativität, Know How, (Fein-)Gefühl, Talent, Leidenschaft und vielleicht auch etwas persönlicher Ehrgeiz - das sind die Attribute die einen Track ausmachen und weniger dessen einzelne technischen Bestandteile und Zutaten, in die Tracks von ein paar (zum Glück immer weniger werdenden) Vertretern der "reinen Lehre" gerne zerlegt werden.
Album: 2018
2018
Für etwas mehr Übersicht, kommen die aktuellen Sachen aus 2018 nun hier rein
: NEW !
NEW !
Hier landen für jeweils überschaubare Zeit meine neuesten Tracks - der Übersicht wegen ;-)
Album: liquid memories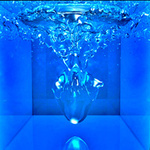 liquid memories
Hier gibbet ein paar oldskoolige Liquid D'n'B Tracks - eine alte Liebe, die ich wiederentdeckt habe ;-)
Weitere Songs
01.

12:06 Min
Projekte: Songs, an denen ich mitgewirkt habe...
01.
02.

215668
mal aufgerufen
2607:38:29
Stunden angehört
405727
mal angehört
Account melden