Richard Wroblewski
Siegen
MOM-Star
Zur Homepage
Lass mal hören!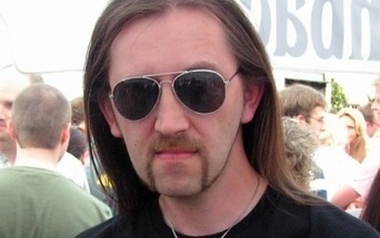 Nutzung meiner Lieder:
Solltet ihr Interesse daran haben meine Lieder in euren Projekten zu Nutzen gilt folgendes
Eine Kommerzielle Nutzung ist grundsätzlich verboten, es sei denn Ihr habt eine schriftliche Erlaubnis in Form eines PDFs oder einer signierten E-Mail von mir bekommen. Eine Namensnennung ist bei jeglicher Verwendung Pflicht (siehe MP3-ID3-Tag Interpret) ein Backlink auf diese Seite wäre nett. Vergleichbar ist das mit der Creative Commons Lizenz CC BY-NC

Youtuber aufgepaßt. Ich entscheide über jeden einzeln, ob er meine Lieder kostenlos kommerziell nutzen darf oder nicht. Vor der Freigabe schaue ich mir jeweils eure Kanäle an. Habt keine Angst und fragt mich einfach. (youtube.com/balloonheadsound | youtube.com/balloonhead666 | youtube.com/balloonhead666lp)
Album: Addicted to Minecraft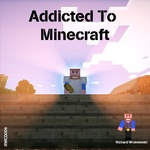 Addicted to Minecraft
Ein Neues Album ist entstanden. Da ich seit Anfang 2011 dem Spiel Minecraft verfallen bin wurde es Zeit die ersten Soundtracks dafür zu schreiben, die ich in meinen eigenen Let's Play-Aufnahmen auf Youtube nutzen kann. (siehe http://youtube.com/balloonhead666lp) Im Laufe der Jahre sind genügend Tracks dazugekommen sämtliche Stimmungen während dem Spielen abdecken zu können.

Von düsterem Horror bis zu weichen Ohrschmeichelnden Sphärischen Klängen ist alles dabei.Kaufen könnt ihr das Album in hoher Qualität bei https://balloonhead.bandcamp.com/album/addicted-to-minecraft


Tracks:
01. A New Beginning [4:32]
02. Ocean Of Spirits [5:38]
03. Anfang Eines Sommertages [3:01]
04. Ray Of Life [8:27]
05. Schweben Ohne Flügel [3:48]
06. Builders Song [4:23]
07. Frühling [2:12]
08. Tea-Dream [4:32]
09. Driving Through Space [2:57]
10. MC-Hoehle [3:08]
11. Gruseltextur [3:50]
12. Run For Safety [3:10]
13. The Way Of The Exploding Fist (2014) [4:09)
Single: Projekte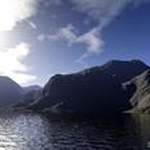 Projekte
Hier werde ich euch ab und zu mal eines meiner zahlreichen (noch) nicht fertigen Projekte vorstellen. Diese werden nicht allzu lange drin bleiben, also nicht zögern sondern anhören und Tipps geben, oder mir einfach die Meinung sagen :).

Die Betitelung ist im Schema JJJJMMTT also JahrMonatTag. für den 01.10.2007 wäre das 20071001.

Album: Perspektiven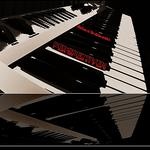 Perspektiven
Eine Mischung aus fröhlichen und traurigen Songs. Jeder Song wurde durch jeweils andere Emotionen hervorgerufen. Finale Version wurde im Dezember 2006 online gestellt.

Tracks:
01. DTH-Intro 3
02. Happy Hidden Birthday
03. News From Ground Control
04. Live on without me
05. Guitarball (instrumental)
06. Anfang eines Sommertages
07. Irish Dream
08. Calm Night
09. Critical Emotion
10. Death in July
11. From Birth to Death
12. Last Hope
13. My Last Will
14. Tears Of Rain
15. Dream of Rainforest

Und falls mal ein Track hier fehlen sollte (wegen Platzproblemen). Das komplette Album (bis auf Track 1) gibt es auch zum Download auf http://last.fm/music/Richard+Wroblewski/Perspektiven
Album: Lieder aus dem Brotkasten
Lieder aus dem Brotkasten
Das 4. Album von 2005. Hier drauf sind die Überreste meiner C64-Songs welche zwischen 1983-1989 mit verschiedenen Programmen entstanden. Hauptsächlich wurde der Soundmonitor von Chris Hülsbeck genutzt, der ca. 1984 herauskam. Diverse Derivate mit integriertem Schlagzeug wie der Beatmonitor folgten. Leider bin ich nicht mehr im Besitz der Originaldateien, so daß eine Aufnahme von Tape gemacht werden mußte. musikalisch ist hier nicht viel zu erwarten, da ich meist nur Begleitung gemacht habe.

Tracks:
01. A Bit Of Equinox (JMJ Cover)
02. Action
03. Crazy
04. Crime
05. Criminal Song
06. Fast Memory
07. First Advent
08. Fool Play
09. Garfield Gamesong
10. Garfield Titelsong
11. Jumpin Dot (Original)
12. Jumpin Dot V2.0
13. Moving Animals
14. Panzer Gamesong
15. RCW Schocker
16. Schottis Return
17. Tatort (White Eagle Cover)
18. The Bit Party
19. The Bit Party 2
20. The Byte Party
21. Urwaldparty
22. Warduck (Warhawk Cover / Hubbard)

01.

4:24 Min
Album: Backslide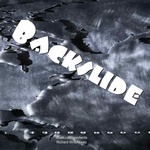 Backslide
Mein 3. Album "Backslide" aus dem Jahre 2001 beginnt mit einer (Rock/Pop-) Ballade und wechselt ins klassische über, wobei der letzte Track ausschließlich auf einem Amiga1200 entstanden ist und auch schon auf dem zweiten Album vertreten ist.

Tracks:
01. The Way Of The Exploding Fist (Softrock)
02. Out Of Capacity (Exp. Softrock)
03. Spiritual Distorsion (Softrock)
04. Lazy Liquid (Softrock)
05. Funeral For The Living (Exp. New Age)
06. Rising (minimalistic classic)
07. Broken Wings (minimalistic classic)
08. Tempo Ballade (minimalistic classic)
09. Virtual Symphony Making Soft Classic (Exp. classic Pop)
10. Song Of The End (Exp. RolePlay)
11. Das Leben Einer Waldmaus (Bonus. Auch auf dem zweiten Album "Split Mind" zu finden) (Orchestral-Klassik/ OSS)
Album: Split Mind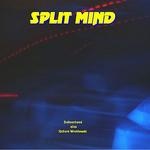 Split Mind
Mein 2. Album aus dem Jahre 1999 beinhaltet ein paar Techno/Trance-Experimente und Rhythmusbehaftete Lieder, die eher dem New Age /Trance angehören. Aber es sind auch 2 Klassische Werke und eines aus der Rockschiene mit drin. gemischter gehts kaum, deshalb auch der Albumtitel "Split Mind". Als Bonus habe ich 3 Amiga-Protracker-MODS mit draufgepackt, die 1986, 1990 und 1996 entstanden sind und eine Trilogie darstellen.
PT = Amiga Protracker, OSS = OctaMED Soundstudio, SF = Soundfont

Tracks:
01. Avatar (Techno / OSS)
02. Ready for Nothing (Techno / OSS)
03. Strudel des Todes (Trance / OSS)
04. Return from Ulan Bator (Trance)
05. God at Work (Experimental / OSS)
06. Der Pfau (Klassik / PT)
07. Das Leben einer Waldmaus (Klassik / OSS)
08. Das Meer an der Klippe (Exp.Pop / OSS)
09. Life is only an Illusion (Exp. Hardrock/Metal / PT)
10. Outro Shot 1 (Konsolen-SynthPop / SF)
11. BONUS: Dreamrock (PT)
12. BONUS: Dreamrock 2 (PT)
13. BONUS: Dreamrock 3 (PT)
Album: Shared Dreams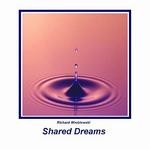 Shared Dreams
Mein 1. Album aus dem Jahre 1997 besteht nur aus Musik die auf einem Amiga entstanden ist. gemischt von Techno, Trance, New Age, Klassik, Balladen. Halt alles querbeet. Zur Erklärung
PT = Amiga Protracker, OSS = OctaMED Soundstudio

Tracks:
01. Believe In Love (Ballade / PT)
02. Calypso Mix (ReMix / PT)
03. Der Pfau (Klassik / PT)
04. Dreamopera (Trance / OSS)
05. First Class Voyage (Techno-Experimental / PT)
06. Fly Away (Exp.New Age Beat / PT)
07. Hoover (Game-Techno / PT)
08. Mellow Track (Trance / PT)
09. Promises At Sea (New Age Ambient / PT)
10. Shared Dreams (Experimental / OSS)
11. Space Cake (Techno / OSS)
12. Sternenstaub (Experimental / OSS)
13. Trip To Nowhere (Soundtrack / PT)
Album: Remix
Remix
Das Album ist eine Gemeinschaftsproduktion von Creative-Music-Factory und ballOOnhead. Bei allen Songs ist eine meist namenlose Idee/Songschnippsel von ballOOnhead vorangegangen und CMF hat sich die Ideen geschnappt und fertige Songs daraus gebastelt. Danke an dieser Stelle nochmal an den Super-Remixer CMF http://creative-music-factory.ch

Die Titel sind wie erwähnt meist Namenlos und beinhalten nur das ursprüngliche Ideen-Entstehungsdatum von ballOOnhead in der Form YYYYMMDD.

Tracks:
01. Trust Me (CMF-Final-Mix)
02. Neverending Flight (CMF-Mix)
03. 20000312 (CMF-Mix)
04. 20000929 (CMF-Mix)
05. 20040905 (CMF-Mix)
06. 20031017 (CMF-Mix)
07. Mutation (CMF-Mix)
08. Night of the Dying Sun (CMF-Mix)
Album: Synthi Live Vol 2
Synthi Live Vol 2
Anfang der 90er habe ich öfter mal ein paar ruhige Momente zu Hause eingelegt und mich vor den Synthesizer gesetzt und einfach nur den Gefühlen freien Lauf gelassen. Hier findet ihr Live-Aufnahmen, die meist abends gemacht wurden bei Totenstille um mich herum und den Kopfhörern auf. Es wird geklimpert wie die Finger und der Geist es wollten.

Keinerlei Nachbearbeitung, alles Liveaufnahmen, die damals noch direkt auf Kassette aufgenommen wurden und später dann As Is digitalisiert wurden.

Tracklist:
01. Night falls over the World (Nightmare & Awakening)
02. Swith - The End (Feeling to much love)
03. Depression
04. Sanfte Erinnerungen

01.

Album: Amiga Protracker
Amiga Protracker
Songs, die ich auf einem Amiga-Computer mit dem Protracker oder Soundtracker gemacht habe. Meist nur 4-Kanal und 8-bit-Samples.

Die Originalmodule kann man sich ziehen bei

http://amp.dascene.net/detail.php?detail=modules&view=8316

Dort findet ihr auch etliche andere Module, die hier nicht vertreten sind. Immerhin 142 Stück von mir :)
Album: Technokrams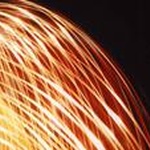 Technokrams
Technogedöns, daß ich alle paar Jahre mal durch meine Gedanken strömen lasse. Nix besonderes, aber vielleicht gefällt es ja so manchem Hörer.

01.

7:23 Min
02.

5:33 Min
03.

4:51 Min
Weitere Songs
127484
mal aufgerufen
1832:34:53
Stunden angehört
397550
mal angehört
Account melden