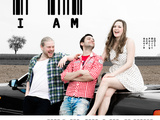 Lass mal hören!
Blog
2
Einträge
Little Big Talent
am 14.12.07 um 03:43
Australia
Our Story about Australia
Hello everyone. My friend Ploy and I are travelling together through Australia.
Well you probably have to excuse my english skills because i am still learning it.
We started the Journey on the 17th of october 2005. We flew from Frankfurt to Singapore
and then to Sydney with 500 Euros in our pockets. We planned to work and travel. But first
of all we shot out...
mehr
Little Big Talent
am 02.06.07 um 01:22
Neues Projekt in Arbeit
So liebe Momler, mein 27-minute Track is Ready to go! Ich werd jetzt nen 15 min Mix hochladen. Hoffe ihr zieht euch das Teil rein!
PSYCHOGATE - Deep Darnkess (Double D Mix)
mehr
Account melden