Dirk Weineck
Hessen
MOM-Star
Lass mal hören!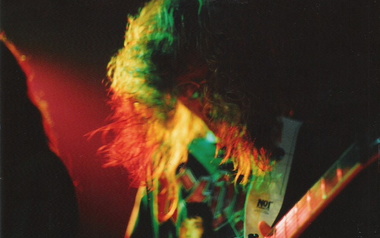 Das bedeutet, ich verarbeite die Einfüsse meiner Lieblingsbands und werde ganz sicher nicht den Rock'n Roll neu erfinden ;-)

Unterstützt werde ich von:
Volker Zeller (Bass)
Martin Schaffrath (Gesang)
Holger Lee Hocker (Gesang)
Bob Jensen (Gesang)
Stephan Güte ( Gast-Gitarrensolo bei "The Punisher")
Album: The Garageband
The Garageband
Homerecording Projekt

Dirk Weineck
Volker Zeller
Martin Schaffrath

Gäste:
Holger L.H.
Bob Jensen
Stephan Güte

01.
3:55 Min
02.
4:13 Min
Weitere Songs
18786
mal aufgerufen
184:11:11
Stunden angehört
18316
mal angehört
Account melden