Jan
Mainz
MOM-Star
Lass mal hören!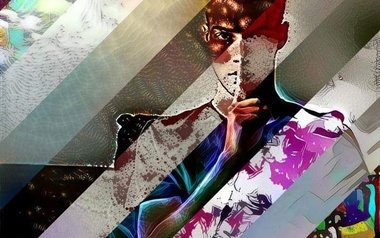 "Nothing that you have not given away will ever be really yours."
C. S. Lewis
Hmm, ja, ein bissl was zu mir selbst also:
Ich halte mich generell für den
allerbesten, schlausten, schönsten und stärksten
auf der ganzen Welt.
Es fällt mir schwer, mich mit meiner
Awesomeness
zurückzuhalten, was meist zur Folge hat, dass das Selbstwertgefühl derer, die mich erleben, für ihr weiteres Dasein dauerhaft geschädigt ist.
Ich
weiss, bin, kann und mache
alles.
Das einzige, was ich nicht kann, ist "nichts können".
Und wer das alles für voll nimmt, naja, hat Pech :P
Ich mache übrigens nicht nur Musik ;) Auch Fotos und so. Siehe meine Links.
https://www.facebook.com/ThatMykl
http://soundcloud.com/thatmykl
http://mixcloud.com/mykl
http://last.fm/music/Mykl
http://500px.com/ThatMykl/flow
http://thatmykl.tumblr.com/
Single: The Dancing Time Traveller EP
The Dancing Time Traveller EP
What do a mad scientist, the world line theory and a progressive trance beat combined make?

The Dancing Time Traveller.

Dieses Stück besteht im wesentlichen aus zwei Parts.
Den ersten nenne ich "Mad Scientist",
den zweiten "World Lines".
Man kann auch hören wieso ;)

Beim Release der Dancing Time Traveller EP werden dann ebenfalls die beiden Parts als eigenständige Tracks enthalten sein.

01.
14:52 Min
Album: Spirit of the Restless
Spirit of the Restless
Mein aktuell in der Mache befindliches Solo-Album.
Weitere Songs
27469
mal aufgerufen
1290:57:45
Stunden angehört
76937
mal angehört
Account melden