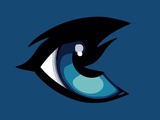 Sebastian & Markus
Berlin
Profi Artist
Blog
4
Einträge
Eyonics
am 27.03.13 um 21:22
Out Now! Eyonics pres. Dreameye - Sundown
We're happy to announce that our Track Sundown from Dreameye just has been released in the Sampler Trance Emotions Vol. 5 on TechnoTranceEssentials-Records. This one again is typical Track from Sebastian (Dreameye) with a nice beat and a flowing melody. A not so hard track for the begin of the night.
Length: 6:18 min
BPM: 133
Release: 2013-03-21
Label: Techno Trance...
mehr
Eyonics
am 15.07.12 um 18:51
Neue EP "Moving Energy"
Checkt unsere neue "Moving Energy EP" auf D.MAX DEEP mit unseren beiden Tracks "Blue Lights" und "Summer of Energy". Als Special gibt es eine cinematische Ambient Version von Blue Lights zum runterkommen nach dem Feiern
Ab 23.7.2012 in allen wichtigen digitalen Downloadstores. Kauf es!
http://www.youtube.com/watch?v=uORj0PLEoHc
http://www.youtube.com/watch?v=h8Av7OLbmPY
Bis dahin checkt...
mehr
Eyonics
am 01.03.12 um 21:06
Eyonics presents Spring Break Mix
Finally its there !! The long awaited Eyonics DJ Mix from us goes straight to Number 3. Together with you girls and guys we want to kick out the winter with a lot of driving energy.
For the first time you can hear our new Single Blue Lights in the Original Version and of course also our Remix of Steve Aoki feat. Wynter Gardens Single Ladi Dadi, nicely paired with the newest and best...
mehr
Eyonics
am 04.02.12 um 13:17
Listen & Vote: Steve Aoki feat. Wynter Garden – Ladi Dadi (Eyonics Remix)
Have a listen to our Remix of Steve Aoki's Song "Ladi Dadi" that we made on Beatport Play
http://play.beatport.com/contests/steve-aoki-ladi-da....73ef00096f
Its a powerfull progressive House and Trance mixture, that we did the last nights :)
If you like it, join or log in on Beatport and vote for us (User Voting starts on 7th February 2012)
Share the Love :)
mehr
Account melden