Frederic Gesell
Andere Stadt
MOM-Star
Lass mal hören!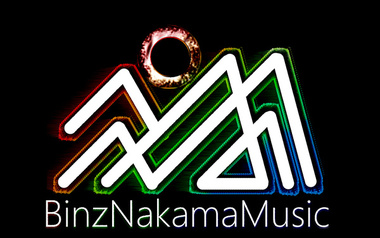 [ENGLISH]
Greetz!
I'm Frederic. I was born in 1988 in the Flemish (Dutch-speaking) region of Belgium. In the year 2000 (back then, I was 12y/o), I adopted the hobby musician's alter ego Binz Nakama (that was before I knew of a place in Germany called "Binz"). My age was noticeable through my songs, but everybody has to start somewhere, don't they? Since, I think I've come a long way as a musician.
People have told me that I've developed a typical so called Binz sound, recognisable in nearly every track I make. It's up to you, as my audience, to make that call. However, my music often does have somewhat of a dreamy or nostalgic touch to it, which has translated to a variety of musical genres. For that reason, I believe that if you enjoy the Binz sound, you'll appreciate it regardless of genre.
Welcome, and enjoy the sound!
If you like what you hear, please come find me on YouTube and Facebook! You'll find a bigger selection of songs there.
http://www.youtube.com/BinzNakamaMusic
http://www.facebook.com/binznakama
------------------------
[DEUTSCH]
Hi an alle!
Ich bin Frederic, ein 1988 geborener niederländischsprachiger Belgier. Seit dem Jahr 2000, damals im Alter von 12 Jahren, nenne ich mich als Hobbymusiker Binz Nakama (auch bevor ich wusste, dass es "Binz" auch als Ort in Deutschland gibt). Meine damaligen Werke waren im Prinzip ein Witz, seitdem ging ich aber einen langen Weg.
Mir wurde oftmals gesagt, dass ich einen typischen Binz-Stil entwickelt habe, den man sehr gut raushöre. Meine Tracks haben wohl fast immer einen verträumten oder sogar nostalgischen (demnach wiedererkennbaren?) Klang an sich. Das übersetzt sich in die verschiedenste Genres. Aus diesem Grund ist es auch meine Meinung, dass wem der Binz-Sound gefällt, ihn genreunabhängig genießen kann. Jedoch bleibt diese Entscheidung Euch, den Zuhörern.
Willkommen auf meiner Seite, und viel Spaß beim Hören!
Gefällt die Musik? Besucht mich auf Facebook oder YouTube! Dort gibt's eine größere Songauswahl.
http://www.youtube.com/BinzNakamaMusic
http://www.facebook.com/BinzNakama
Diskografie
Projekte: Songs, an denen ich mitgewirkt habe...
23186
mal aufgerufen
762:00:21
Stunden angehört
35152
mal angehört
Account melden