Jo Simon
Saarbrücken
Profi Artist
Zur Homepage
Lass mal hören!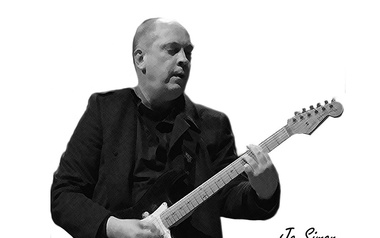 Im nicht ganz so stillen Kämmerlein sind dabei mittlerweile hunderte stilübergreifende Songs(Englisch, Deutsch, Mundart, Instrumental) entstanden.
Mein Hauptinstrument ist die Gitarre, doch versuche ich mich auch an diversen anderen Instrumenten bzw. der Stimme, sehe mich aber selbst in erster Linie als Songwriter und wäre auch durchaus offen für eine Zusammenarbeit mit interessierten Sängern bzw. Musikern.

Ansonsten viel Spaß beim Demos-Anhören!
Album: Nightmares and Dreams 2017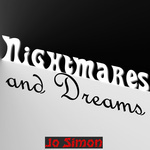 Nightmares and Dreams 2017
Konzeptalbum über Träume, Tagträume, Alpträume und über die "Gnade" des immer Älterwerdens.
(inspiriert von Pink Floyd, Alan Parsons, Genesis, Steve Hackett, Oldfield etc...)

NIGHTMARES AND DREAMS

01.The Meaning of Dreams(Intro)
02.Long Life Nightmare
03.Then came the Devil
04.Ghost Song
05.Woe is me!
06.Noises
07.Lost in Dreams
08.March of the Dwarfs
09.No Lullaby
10.Something in my Room?
11.A Day without Pain is a good Day
12.Swimming under Ice

01.

9:48 Min
Album: Summa Summarum 2016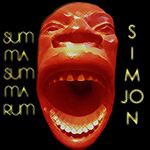 Summa Summarum 2016
01. Abgezockt
02. Arschloch
03. Ungelogen
04. Das Glück
05. Summa Summarum
06. Alles cool auf dem elektrischen Stuhl
07. Überfall
08. Der beste Teil von mir stirbt wenn du gehst
09. Sommerhit
10. Propaganda
11. Die Liebeswiese
12. Büroblues
13. Tanz auf dem Vulkan
14. Der Makel
15. Hey du süße Alte
16. Lass mich allein
17. Glatze und Bauch
18. Ich halt dich fest
19. Gesichter an der Wand
20. Diamantenmond

01.

2:45 Min
02.

5:12 Min
Album: Old Heroes 2016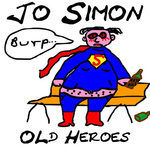 Old Heroes 2016
1.Do with me what you want
2.Blow my head free
3.I'm so miserable
4.Evermore
5.Old Heroes
6.Maybe tomorrow
7.Slipping
8.Eye of the World
9.Let the power flow
10.No Lullaby
11.Rivers
12.Buffalo Chase
13.Notice
14. Two in one
15. Another day will come

01.

3:47 Min
02.

3:22 Min
Album: Rock Fragments 2014
Rock Fragments 2014
01.Blood Fly
02.Criotron
03.End of Something
04.Fucking Funk
05.Green Tangerine
06.I don't want to do what you want me to do
07.Kontest
08.Later
09.Nepomuk
10.New old way
11.No Why out
12.Orientest
13.Peace again
14.Poltest
15.Poor Brazil
16.Primitive, but happy
17.Spice
18.Twentyfour
19.Uncertainty
20.Village Psycho

01.
3:36 Min
Album: SAARLÄNNA 2013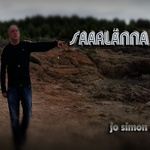 SAARLÄNNA 2013
01.De Steiher kummt 2013
02.Der Bub geht uff die Grub
03.Rad ab(unerheert gesteert)
04.De Mond scheint iwwerm Saarland(Cover)
05.Mofa(Cover)
06.Mann vum Bau 2013
07.Ur-Pils Lied 2013
08.Holle se ne mit oder esse se ne gleich 2013
09.Du bisch gar nit mohl so doof
10.Käh Luschd meh
11.Ich will hämm
12.Frau Keiler
13.Die Achzischa ware geil?
14.Schaffschuhvasteggler
15.Frieher(Männer um die Fuchzisch)
16.Fläggersche

01.

3:12 Min
02.

2:57 Min
Album: Boredom in Vulgaria 2012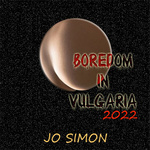 Boredom in Vulgaria 2012
1. Dance of the Witches
2. Cover-Girl
3. Boredom in Vulgaria
4. The Sexiest thing in the world
5. Power Relaxing
6. Never forget
7. Angel A
8. Perfect Country
9. ULL ULL
10. The Absent Gang
11. The Family
12. Great minds think alike
13. Tomorrow's Pain
14. We are lost souls
15. Bored
16. Rapunzel

01.

2:48 Min
Projekte: Songs, an denen ich mitgewirkt habe...
8966
mal aufgerufen
20:41:26
Stunden angehört
10896
mal angehört
Account melden