Andreas melcom Urban
Berlin
MOM-Star
Zur Homepage
Lass mal hören!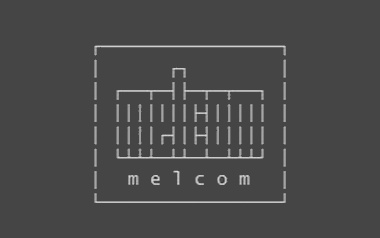 Album: Assault on Arkham (Demo)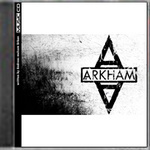 Assault on Arkham (Demo)
► ASSAULT ON ARKHAM (Fanmade Soundtrack)
► Written by melcom
► Composed with Schism Tracker in 2014/2015/2016

This album is a preview!

I am a big fan of the Batman Arkham games and currently dedicates several of my songs to the series. So far there are 10+ tribute tracks. My album ASSAULT ON ARKHAM is to be completed in 2016 and is entirely created using a tracker program (Schism Tracker).

The album will be available in its original .it and in .mp3 format.

If you're interested in my work on this project and you'd like to contact me, feel free to visit my web site or send me an email.

..:: follow me ...
www.facebook.com/melcom2630
www.youtube.com/melcom2630
twitter.com/melcom_DE
melcom2630.tumblr.com

..:: contact me ...
melcom2630 @ outlook.com

Assault on Arkham (Fanmade Soundtrack)
(c) 2014'2016 Andreas melcom Urban
Album: Jagged - Transformers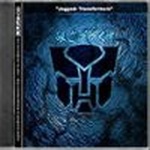 Jagged - Transformers
Mit "Jagged - Transformers" veröffentlichte Andreas "melcom" Urban im Jahr 2000 seine zweite Audio-CD. Hierbei handelt es sich um den Soundtrack zum gleichnamigen Spiel von der japanischen Firma Typhoon. Wie schon die Vorgänger - CD "Dark Trooper Symphony 4", so präsentiert sich auch "Jagged - Transformers" im typischem Melcom-Stil, der auf perfekte Art und Weise Filmmusik mit elektronischen, modernen Sounds verbindet - mit dem feinen Unterschied, dass alles noch ein wenig aufwändiger und ausgereifter klingt. Zehn Stücke enthält der atmosphärische Soundtrack, der dieses Mal verstärkt auf härtere Industrial - Klänge zurückgreift, in welche die wunderschönen, bombastischen Mainparts gebettet sind. Düster klingende, unheilschwangere Stellen werden in Melcoms Musiken permanent von hellen, gewaltigen und mitreißenden Melodien abgelöst.

Auch dieses Mal wurde das musikalische Hauptgericht noch mit fünf zusätzlichen Gängen in Form von Bonus-Tracks angereichert. Die vorhandenen Songs fügen sich nahtlos ins harmonische Gesamtbild ein und bieten mit "Loonie" und "The Dome" auch noch zwei ganz besondere Highlights. Bei ersterem handelt es sich um ein tolles Trance-Stück, das schon als Hintergrundmusik für die Cover-CD eines bekannten, deutschen Spielemagazins diente und auch in jeder Discothek eine gute Figur machen würde. "The Dome" wurde als Soundtrack für ein Szenedemo komponiert und begeistert mit seinen vielschichtigen Samples und phantastischen Melodien, die den Zuhörer von einer Extase zur nächsten peitschen. Alleine dieses Stück rechtfertigt den Kauf des gesamten Albums. Ein wahrlich brillantes Meisterwerk.

Review:
Juergen Beck [Bobic/BTTR] http://www.back2roots.org/

01.

3:36 Min
02.

4:41 Min
03.

3:54 Min
Album: Chapter 5 - a Dark Trooper Symphony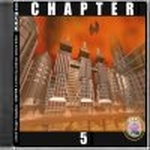 Chapter 5 - a Dark Trooper Symphony
Chapter 5 is the fifth part of the Dark Trooper Saga. Of course there is going to be an exciting story which is in progress right now and which I'm going to offer for download later on. I hope you still remember the Dark Trooper story, eh? ;) In case you don't, you can download the story at www.darkrhythms.com. Chapter 5 is the immediate sequel to part iV. Its story is very, very interesting and will give you the feeling of being right in the center of the action as the soundtrack will be adapted to the story. This is going to be an enormous work and I want it to be unforgettable. For this reason I won't set a release date. I will take my time and invest a lot of work in the soundtrack - you can be sure that I won't disappoint you.

01.

7:03 Min
02.

5:32 Min
03.
5:40 Min
Album: Dark Trooper Symphony 4
Dark Trooper Symphony 4
Bereits seit 1985 komponiert Andreas "Melcom" Urban erfolgreich Musik für verschiedene Computersysteme. Im Laufe der Zeit war er sowohl für einige Szenegruppen wie etwa Hoax Arts oder Classic aktiv und hat mittlerweile auch in der Computerspielebranche Fuß gefasst. Bekannte Spiele wie "Turok 2", "Shadowman" oder "South Park Rally" fesseln nicht nur dank dem interessanten Spielablauf vor den Monitor, sondern bauen speziell wegen der ausgeklügelten Soundkulisse eine besondere Atmosphäre auf.

Mitte 1999 veröffentlichte Melcom seine erste Audio-CD. Auf der "Dark Trooper Symphony 4" finden sich 13 Stücke, die allesamt in seinem eigenen, unverwechselbaren Stil gehalten sind. Die überwiegend pompösen, an Filmsoundtracks angelehnten Stücke, werden geschickt mit melodischen, elektronischen Parts und bombastischen Sequenzen aus der Industrial/Ambient-Ecke kombiniert. Aus den Boxen schallt ein wahrhaft intensives und fesselndes Klangerlebnis par excellence, das stellenweise ein wenig an Vangelis erinnert, ohne jemals die nötige Eigenständigkeit vermissen zu lassen.

Die ersten acht Stücke der "Dark Trooper Symphony 4"-CD bieten eine in sich abgeschlossene Science-Fiction-Geschichte. Dank hervorragender klanglicher Umsetzung lässt sich die spannende Story anhand der Musik gut mitverfolgen. Der musikalischen Höhepunkt wird eindeutig mit dem siebten Lied namens "End Theme" erreicht, das sich mit wunderschönen, sehr atmosphärischen Melodien sofort in die Gehörgänge schmiegt. Weiterhin finden sich auf dem Silberling noch fünf Bonus-Tracks. Darunter zwei Stücke aus Melcoms aktuellem Projekt "From Hell to Hell", dem Soundtrack zu einem, gerade in der Entwicklung befindlichen Echtzeitstrategiespiel. Weiterhin gibt es mit "Seeds of Evil" noch den Remix eines Songs, der in "Turok 2" Verwendung fand.

Review:
Juergen Beck [Bobic/BTTR] http://www.back2roots.org/

01.

3:26 Min
Album: Space Invaders & Dark Breed & Trash Rida
Space Invaders & Dark Breed & Trash Rida
Space Invaders - witten for EpicGames (1995/96)
Dark Breed - written for Typhoon (Japan) (1998)
Trash Rida - written for Digital Brotherhood (1998)


gibt noch mehr songs. habe aber keine zeit jetzt alles zu konvertieren. vielleicht später mal ...

All Songs (c) Andreas melcom Urban
Weitere Songs
67119
mal aufgerufen
222:49:21
Stunden angehört
181708
mal angehört
Account melden