Oliver Schupp
Nordrhein-Westfalen
MOM-Star
Zur Homepage
Lass mal hören!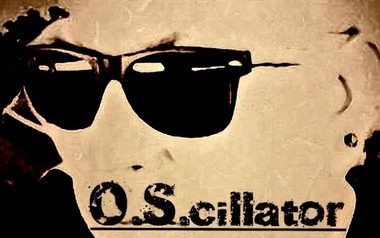 Bin seit mehr als 2 Dekaden musikalisch tätig, meist als Drummer in Rockbands, zwischendurch war ich auch mal Sänger/Gitarrist, .....lange her. Dann gab's mal ein Stummfilm-Vertonungsprojekt (Nosferatu), dazu habe ich in meinem damaligen Projekt "Festspielhaus" einen neuen Soundtrack geschrieben, welcher auch diverse Male live zum Film aufgeführt wurde.
Meine Leidenschaft gilt dem Homerecording. Seit Auflösung des o.g. Projektes im Jahr 2010, widme ich mich dem Soundbasteln und Beatbauen und habe Chillout/Lounge/Ambient für mich entdeckt. Durchaus mit vielen unterschiedlichen Einflüssen und Ausflügen in gänzlich andere Musikrichtungen. Zusätzlich sitz ich noch am Schlagzeug der Bluesrock-Band "Bad Mojo":
http://www.myownmusic.de/Bad_Mojo
So, nun viel Freude beim Hören/Downloaden.
Single: Columns Of Stone
Columns Of Stone
Electronic Crossover (2016)

01.
4:06 Min
Album: ...sings
...sings
One-Man-Rock-Band with me singing
Album: Slip Hazard
Slip Hazard
Electronic (2015)

01.
5:54 Min
02.
4:45 Min
Album: Analogue Experiments I
Analogue Experiments I
Experiments / Research and Development (Album 2015)

02.
7:01 Min
03.
7:47 Min
Album: Gadget!
Gadget!
Electro / Crossover / Chillout (Album 2015)
Album: Music For Short Films
Music For Short Films
Chillout Crossover Soundtracks (Album 2014 / 2015)
Album: Low Fidelity
Low Fidelity
Noisy Soundtracks/Soundscapes (Collection 2011 - 2015)
Album: Cosmic Lounge
Cosmic Lounge
Lounge (Album 2013)
Album: Thousand Landscapes
Thousand Landscapes
Ambient Space ChillOut (Album 2012)
Projekte: Songs, an denen ich mitgewirkt habe...
01.

22667
mal aufgerufen
829:29:40
Stunden angehört
116218
mal angehört
Account melden