Album: FLESH OF GODS
FLESH OF GODS
ENTWICKLUNG
DER YANA/FLESH OF GODS
BASISTRACKS MIT MUSIKERN DIE WIR ZUM TEIL BEI MYOWNMUSIC SOWIE AUCH
IM M:U:K:(Musik u. Kulturzentrum Dortmund) : KENNEN GELERNT:HABEN

ANDREAS WIERTZ (Leadgit./Bass bei "Hope")

DEEP SILVER BLUES ( Gesang/ Text Winnie bei " Tweety & Hope " )

MATHEW DANDELION (Gesang/ Leadgit/.Bass "you are not alone" )

SCATTERY (Synthi/keyboard bei f.o.g-punch )

YELLOW SHARK (Synthi/Bass/ Synthi Git. ) bei "cort is on" )

MANNE (Gesang/Text/Mundharmonika/Orgel/ Sologit.bei sundance)
MANNE (Gesang / Text / Leadgit. bei see you later


UWE SMALA (Leadgit.bei F:O:G:) Album (f.o.g. 2016)

EL BRUNO (Gesang/Leadgit.f.o.g.) Album (smile like a sun)

MARC LAWECKI (Leadgit.) (velvet, housekeeper,chikago blues , gravity)
Album: flesh of gods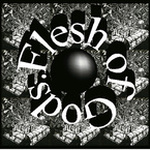 flesh of gods
Absolut geile Sache, ohne doppelten Boden, einfach synchron eingespielt mit Gitarrenanlage komplett 333.-Euro & das Tama superstar von 1981 mit Patina
flesh of gods........ steht für alle Musiker die es schaffen uns mit Ihrer kunst zu inspirieren !

Wer sich angesprochen fühlt (git./keyboard7Gesang/Geige/Bass etc.)kann sich gerne an unsere Vorlagen
alles Basistracks im Duo yana (git./bass ) Harald (drums/rekording/mix) herantasten u. möglicherweise entsteht ein Collabo der besonderen Art.

Drums/ Cover/ rekordings by Harald & the human factor an der Git oder Bass y.a.n.a.
!!!*_*!!!
Album: you are not alone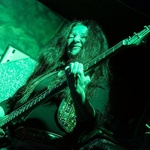 you are not alone
y.a.n.a.& the human factor, die sanfte Schwester von flesh of gods.
Melancholisch, nachdenkliche Musik, die auf Mitmusiker wartet u. über die Zeit auch ohne hinweg driftet.

y.a.n.a. = you are not alone

Basistracks made by y.a.n.a. (Gabriele rhyth.git oder bass) Harald drums ( rekordings, Cover and lover)
Album: f.o.g. 2016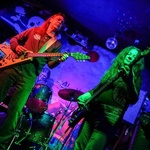 f.o.g. 2016
dez. 2016 session harald drums, uwe leadgit. yana bass
Album: Smile like a sun
Smile like a sun
Music: Flesh of Gods Harald drums/ cover ...... yana git./bass .... El Bruno Leadgit./ Gesang/ text
Album: Innenansichten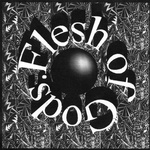 Innenansichten
16 Spur Proberaumaufnahme eingepielt 1997 Technik Ulf Rabeneck (Männer ohne Nerven)
Mitwirkende Musiker:
Sven Dierkes Gesang/Text/Bass/ Akust.Git..
Harald Blenker drums/cover
Michael Kokott (Mikel Mosh) Leadgit.Gesang
sonst niemand....... Roadi/Tanz/catering yana,
all songs by Flesh of Gods
10543
mal aufgerufen
232:55:20
Stunden angehört
51847
mal angehört
Account melden