Welcome Karen
Zwickau
Profi Artist
Zur Homepage
Lass mal hören!


Records:

2008 - EP "Was es heißt Unterzugehen"
2009 - EP "Welcome Karen"
2010/11 - EP "Existenz"
2013 -EP "Connected"
Album: Connected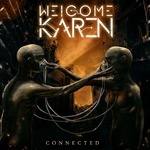 Connected
Our brand new EP with Guestvocals from Ricky Armellino of "This or The Apocalypse"

Check out our BigCartel Store!

http://welcomekaren.bigcartel.com/
Album: Existenz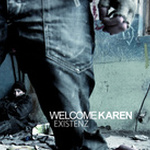 Existenz
Track aus der EP 2011

EP Download unter: http://www.mediafire.com/?dyq1ljbx19ef6p4

01.

02.

3:56 Min
03.

Weitere Songs
01.

3:02 Min
11463
mal aufgerufen
129:05:26
Stunden angehört
37296
mal angehört
Account melden