True Buddyz
Dresden
Profi Artist
Lass mal hören!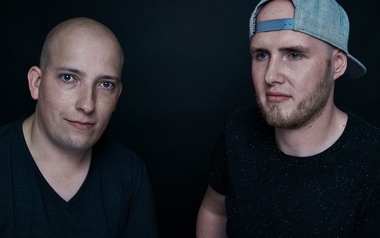 BIOGRAPHIE
-----------------

With love and dedication to the music started Christian and Philipp in the music business.

In the beginning of 2013 they decided to team up for a joint project in order to establish more in the scene. With the required dedication to produce their own tracks they want to create the breakthrough in the hardstyle business.
Album: THROWBACK 2011
THROWBACK 2011
Read the Title....

01.

8:06 Min
Weitere Songs
01.

5:31 Min
7617
mal aufgerufen
163:35:34
Stunden angehört
13973
mal angehört
Account melden