The Friday Knights
Bochum
Profi Artist
Lass mal hören!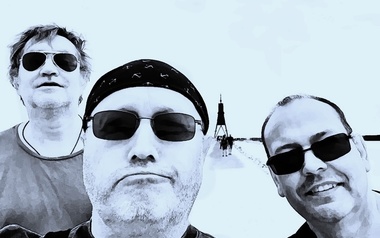 Leider haben wir wenig Zeit, uns hier zu kümmern, wir Knights sind immer sehr beschäftigt (Drachen erlegen, Jungfrauen retten usw.). Wir freuen uns trotzdem über jede Bewertung (außer natürlich, sie ist schlecht) ;-)
Album: The Friday Knights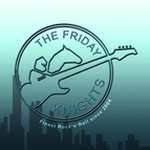 The Friday Knights
Der Erstling von 2007.
Album: Second Strike
Second Strike
Der zweite Streich der Knights.
Album: Triple A
Triple A
Das Neueste von den Knights: Eine Platte mit dreifacher A-Seite. Geometrisch nicht möglich, musikalisch schon. ;-)

01.
3:28 Min
02.
03.
7:03 Min
Album: Girl In The Rain / Little Wooden House
Girl In The Rain / Little Wooden House
Das Album,das eine Single ist. Oder ein Double, wie man will. Die Drums sind digital, aber ab jetzt geht's mit neuem (echtem) Drummer weiter. Der erste Song ist ein Rocker im Stil von Bo Diddley (wer kennt noch Bo??), der zweite ein gaaaaaaanz entspanntes Bacardi-Feeling-Strandbar-Gitarren-Symphonie. Wohl bekomm's...

01.
3:12 Min
02.
4:58 Min
14394
mal aufgerufen
262:04:22
Stunden angehört
42018
mal angehört
Account melden