Sebastian Theelen
Mönchengladbach
MOM-Star
Lass mal hören!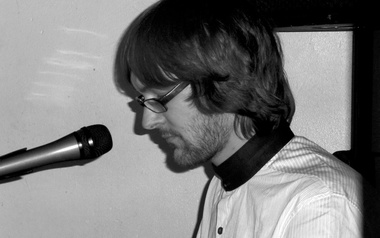 Und ich glaube auch, auf diesen Platten stand fast immer "B-E-A-T-L-E-S" oder so was drauf, is auch egal, was da aus den eckigen Teilen rauskam hat mich einfach nur umgehauen. Da hab ich mir dann ein paar Töpfe und so Papierkartons geschnappt und volle Kanne draufgehauen, zu dem, was da gerade aus den Teilen rauskam. Irgendwann bemerkte ich, dass man so auf diese Sachen draufhauen kann, dass es irgendwie zu dem Zeugs aus den eckigen Teilen passt.

Naja, ich wurde älter, und mir war mittlerweile bewusst, dass ich richtig Spass an Musik gefunden hatte. Mit 8 Jahren steckten mich meine Eltern in die Musikschule, wo ich 8 Jahre lang klassischen Gitarrenunterricht genießen sollte.
Bereits nach 2 Jahren Unterricht verging mir nach und nach die Lust,klassische Werke "nachzuspielen" und "schrieb" meine ersten "Songs" (eher Kinderlieder zu betiteln a la "Schnappi"...Scheiße,hätte echt ne Menge Kohle machen können!!). Ich nahm meine ersten "Alben" in Form von Kassetten auf (mit richtigem Cover-Artwork und so...) und verkaufte sie meinen Lehrern. Meine Klassenkollegen waren merwürdigerweise weniger an den Werken interessiert (ich glaub, das liegt daran, dass die eher auf Nirvana und Metallica standen und langsam Pickel im Gesicht bekamen).
Album: It fits to you, Green Ear!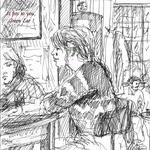 It fits to you, Green Ear!
"The first...kiss."

Tracks:
1. Let Me Chill (> Preview/Download)
2. Seashell Eyes (> Preview/Download)
3. I Don´t Want to Take You Home
4. The First Kiss
5. Overnight Session
6. Mirror
7. Lonely Time / Green Ears Don´t Like it

produced by Sebastian Theelen
© 2002 Blau-Grün Records

01.
1:18 Min
02.

5:20 Min
03.

6:05 Min
Album: From the Garage...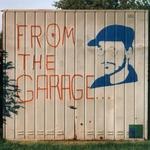 From the Garage...
"Freaky outstyled compositions of sound and music.
70`s cookies with a dash of future."

Tracks:
1. Morning Rain (> Preview/Download)
2. Chicken Works (> Preview/Download)
3. Sarah Dreams (> Preview/Download)
4. Ike´s March (> Preview/Download)
5. With Love to You, Dreamin´
6. A Little Lyric for Nothing (> Preview/Download)
7. I Won´t Adore You Once More
8. Disposal
9. From the Garage... (> Preview/Download)
10. Sunny African Sky (> Preview/Download)
11. Hey Girl! (> Preview/Download)
12. LOP

produced by Sebastian Theelen
© 2004 Blau-Grün Records
Album: Radio 19 (a short preview to what´s hip on your station soon)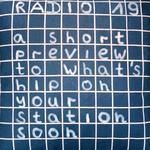 Radio 19 (a short preview to what´s hip on your station soon)
"Even more freaky than the Garage-Album."

Tracks:
1. Preparations
2. Radio 19 (Trailer)
3. With Love to You, Dreamin´ ("Ravedance-Mix")
4. Andi on the Shore With His Cuty
5. Check it Out (Dirty-Sneak-Preview) (> Prev./Downl.)
6. Your Teddybear (> Prev./Downl.)
7. Nastiawaves
8. When Grandma First Kissed Grandpa (Sneak)
9. Always Hold Me Tight (Howlin´ and Screamin´) (>)
10. Aleksandra (Vocals by Nastia Sittig)
11. Fight Again (> Prev./Downl.)
12. The Lost Old Village (Stormy Version) (> Pr./Dwl.)
13. Kaleidoscope
14. 3 16 Blind Mice
15. Crying for Your Love (> Prev./Downl.)
16. Do You Remember?
17. Goodbye
18. I Don´t Like You (Mouth-Drums-Sneak)
19. His Cuty Cutts Off (Not for Real!) (> Prev./Downl.)

produced by Sebastian Theelen
© 2004 Blau-Grün Records
Album: You do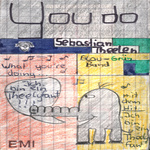 You do
EIns meiner 'Frühwerke' (damals war ich 12). Originalaufnahme auf 90 min-Tape.
Jetzt als Doppel-CD. :-)

CD1 :
1. Ich bin ein Theelyfant
2. Warum liebt sie mich nicht mehr?
3. Traumland
4. You do
5. Eier
6. Mein Freund
7. Alle meine Omas
8. Ich singe
9. Marcus
10. Das liebe Geld
11. Marcus et Cornelia

CD 2:
1. Denn wir gehören zusammen
2. Angst
3. Langweilige Weihnachten
4. You do (reprise)
5. Trommelwirbel
6. Stiftet Frieden (Westernsong)
7. Band 'Funkenstein'

produced by Sebastian Theelen
© 1991 Blau-Grün Records
Weitere Songs
49779
mal aufgerufen
1075:05:52
Stunden angehört
137884
mal angehört
Account melden