Sebastian Scheele
Düsseldorf
Advanced Artist
Zur Homepage
Lass mal hören!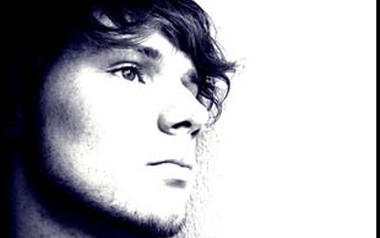 i need a simple space
to rest my head
and everything gets clear"

jeder ton ist die akustik eines gedankens.
musik ist eine geschichte.

musik sollte ehrlich sein, charakter zeigen, freude, trauer, zuneigung und wut offenbaren. bewegen, etwas bewegen,
sei es den fuß oder die seele.
gegensätze nutzen um zu verändern.
zustände ausspielen und neuordnung.
oder einfach nur klingen.

alben, die als kleiner auszug musikalisch emotional das darstellen, was ich unter wichtiger musik verstehe:

incubus: s.c.i.e.n.c.e.
the urge: master of styles
funeral for a friend: casually dressed and deep in conversation
lagwagon: let´s talk about feelings
third eye blind: third eye blind
the weakerthans: left and leaving
hepcat: right on time
death cab for cutie: transatlanticism
atreyu: suicide notes and butterfly kisses
killswitch engage - alive or just breathing
Diskografie
01.
4:33 Min
10531
mal aufgerufen
03:48:54
Stunden angehört
16887
mal angehört
Account melden