V.l.n.r. Popa, Big A, Carlo, Moe, Martn
Dessau
Profi Artist
Zur Homepage
Lass mal hören!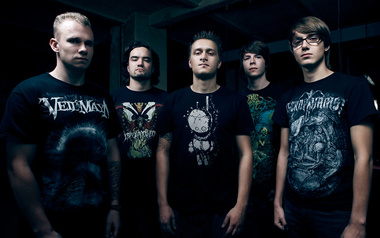 NUCLEAR NATURE
is a five piece deathmetal combo from Germany. Founded in 2004 as young kids they started playing first shitty metal riffs on local rock shows. In the past seven years the line up changed but the core of band still remains. With their strong passion to extreme music they created their own sound and style of modern metal music, combining technical metal riffing with intensive drumming and complex song structures. In 2011 they are finally back with a new voice in the front and the deep will to kill and drink. First album will be out early 2012.
www.facebook.com/nuclearnature
www.myspace.com/nuclearnature
Free Download "SPIRIT.SALVATION.SPACE" EP:
http://www.mediafire.com/?6xr3633juq7t91p
Album: Spirit.Salvation.Space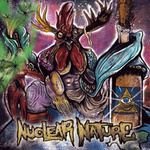 Spirit.Salvation.Space
4-Track EP
Veröffentlichung 04/04/2010

01.

3:03 Min
02.
3:01 Min
Album: Veeery Suspicious!!!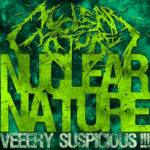 Veeery Suspicious!!!
3-Track Demo
Recorded, Mixed & Mastered by Tobias Betzolt
Februar/März 2009

GRATIS DOWNLOAD:
http://www.last.fm/music/Nuclear+Nature/Veeery+Suspicious+%21%21%21

01.

3:11 Min
02.

2:58 Min
18245
mal aufgerufen
233:37:34
Stunden angehört
52805
mal angehört
Account melden