NavyRed
Andere Stadt
Profi Artist
Zur Homepage
Lass mal hören!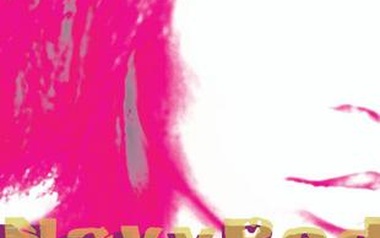 Berlin grown NavyRed recorded her first demo in 2002.
The European up bringing strongly influenced her perception of music.
Influences from various cultural backgrounds and eras, mixed with an UK urban feel, helped Navy create her own style.

Having successfully completed an OCN in Sound-Engineering and
a Diploma in Music-Technology, this multi talented bullet is defining her knowledge on overall production. However, this is not to cloud her vision as a singer/songwriter/composer which definitely reflect one of her strongest creative abilities...

This individuum professionally continues her mission of becoming an internationally recognised female Artist and has recently released her first EP.

The multi-skilled individual collaborates with Artists, Musicians and Producers, as a Music-Teacher/Singer/Songwriter/Composer/Producer.

With a husky yet soulful voice, NavyRed has recorded a number of her own compositions and has been compared with artists as Miss Dynamite, Macy Grey, Sade, Gabriele, Kelis, Lauren Hill, Morcheeba.. just me myself and i

Lead singer of LoveScandal formed in 2007 has collaborated with various artists as:
Styla, Speech, SteeloKing, Janiv, Sin Bizzle, Francesca Belamonte, Garwe, Jonathan A.,
ray nnadi, chris philips, cornel sorian, fetawit, talent, sonic youth, so much stylz, playrecording studios, sahara sound studio, esb-productions, drew flute, ufo sound studio, jo smile ibiza, the diary brixton, ama zedrey, kim mazelle, arthur louis, n.a.t., global radio ibiza, ocho's ibiza, enrico malaie.....


This determined talent has something new to offer, be prepared!
Album: NavyRed
NavyRed
NavyRed

Singer/Songwriter/Producer

01.

4:07 Min
02.

5:39 Min
Weitere Songs
01.

4:26 Min
03.

4:02 Min
15165
mal aufgerufen
322:51:31
Stunden angehört
44117
mal angehört
Account melden