Steve R.
Profi Artist
Zur Homepage
Lass mal hören!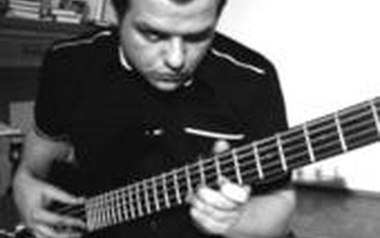 Wer hinter Nastylicous steckt kann ich euch jetzt aber schon sagen:
I'm 28 y/o from Luxembourg, and making music since I'm 17.
I started into Punkrock and Emo... (I think most of us had such a time;) )
When I moved to Brussels in 2000 I founded a Trip-hop Project called "BLuediving"... This band was very very promising... but splitted after some time. Bluediving played a gig in Luxembourg at Art in Beaufort in 2001.
Then I turned back into Rockmusic...in a frenchrock band called L'AUTRE FUSION which I consider today as a loss of energy and time, coz of the "non open minded" guitarists that kept the band from evolving.
Few months later I put the singer of L'Autre Fusion and the guitarist of Bluediving together to found a reggae ska project called "MADRAS". This sounded a lil bit like Manu Chao vs Noir Desir. We had a lot of fun doing this. But after a year singer and guitarist didn't get along very good anymore. The Jam Sessions set up at the sixt floor of a sea-view appartment in Nieuwpoort at the belgian coast were and remain legendary.
My first steps into electronic music were done as bassist of the electro-rockers "EMRYLD" - a Brussels-based semi pro band. Check them on myspace (
www.myspace.com/emryld).
Emryld is about to release their second CD. The year I spent with Emryld was an amazing experience, that did more than prepare my path into electronic music.
In september 2004 I had to leave Brussels and moved to Neuchâtel in Switzerland.
I founded "The Chill Conspiracy" (
www.myspace.com/thechillconspiracy)
together with a wonderful singer and an excellent DJ & co-producer. The Chill Conspiracy appears on the Reverse Causality Compilation by Ugly Nephew Records and will (hopefully) release a Chill-out-Trip-Hop CD in summer 2006. We're actually looking for a label. ;)
And as said... NastyLicious... is the newest adventure in my odysey.
Diskografie
01.
4:05 Min
02.

5:17 Min
8506
mal aufgerufen
111:16:02
Stunden angehört
20478
mal angehört
Account melden