Gernot Skowronek
MOM-Star
Lass mal hören!

Als Jugendlicher in einer kleinen Band mitgemacht, unsere Vorbilder waren,
CCR, Animals, Shadow.... war eine coole Zeit, aber leider durch Mangel
an Zeit löste sich alles auf. Fast 40 Jahre ist das her.
Vor einigen Jahren hatte ich mit meinem damaligen Freund so eine Art
Wohnzimmermusik gemacht war gar nicht mal schlecht, durch Familie, Kinder
und Beruf, wie das eben so ist, war keine Zeit mehr für Musik.
Seit dem waren 30 Jahre vergangen. Mitte 2011 habe ich wieder, jetzt
als Rentner, der Musik einen größeren Platz in meinem Leben eingerichtet.
Ein kleines Studio aufgebaut, Equipment angeschafft und wieder das Herz
in die Musik rein und üben und üben. Stimme halten geht leider nicht mehr,
war mal ein sehr starker Raucher, ich muss auch hier sagen, selbst schuld und eine OP
an den Stimmbänder beendete das Singen, jetzt greife ich nun auf so eine kleine, für mich
aber große Hilfe zurück, auf die HELICON VOICELIVE TOUCH. Ich hoffe auch das meine Hände
vielleicht das mal wieder werden was sie mal waren...... schnell.....
Ich nehme gerne jede Kritik und Meinung an und werde versuchen davon immer ein
bischen in nächsten Song um zusetzen. Selber werde ich wohl nur bei euren Songs
sagen, schreiben ob sie mich berühren, gefallen oder nicht. Auch Musik ist eine eine
reine geschmackssache und jeder hat so seine Richtung. Feunde ich glaube
das hier alle Musiker, Sänger usw. ihr ganzes Herz in ihre Musik reinhängen und
das was ich höre ist einfach schön oder nur geil...... So und jetzt wird weiter
geübt, gemacht und getan.......
Album: Ausgewandert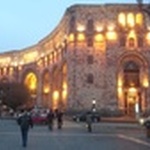 Ausgewandert
ein Blick auf einen Teil vom Republikplatz, Mittelpunkt Eriwans.

Auch ich habe ein Land meines Herzens gefunden,
und es ist immer tröstlich, sich daran zu erinnern,
woher man kommt. Auch wenn meine innere Bindung zu
meinem Geburtsland Deutschland stärker ist, fühle ich mich
dem Land, in dem meine Frau verwurzelt war, sehr verbunden.

Diesen Prozess des Auswanderns habe ich in vier kleinen
Songs versucht fest zuhalten

1. ist eigentlich die Hoffnung auf etwas, vom Ungewissen
bis zum Wissen hin

2.. ist das Kennenlernen, die wachsende Vertraut durch
unendliche viele Stunden von Gesprächen .

3. die Entscheigung, sowie die Vorbereitung zur Reise mit
Auflösung alller Habe ( mächtige Gefühle dabei )

4. ist dann die Feststellung das es der richtige Weg war
und ich konnte sagen trotzt anderer Kultur, Sprach- und
Verständigungsprobleme, einer ganz anderen Lebensweise
----- ich bin endlich zu Hause, bin angekommen -----
Album: Songs for Yerewan
Songs for Yerewan
ein kleiner Blick auf denn Platz der Republik
Album: Memories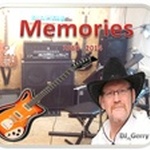 Memories
Mit diesem Album möchte ich Euch, meine Erinnerungen
aus 36 Jahren vorstellen, mit mehr oder weniger Höhen und
Tiefen meines Lebens ( so wie sie jeder Mensch durchleben muss ) in musikalischer Form von instrumentalen Musikstücken vor.

Die Gita Saturn 63 auf dem Cover, war meine erste E-Gitarre, die ich heute immer noch ein wenig vermisse.
Album: Sound of Rock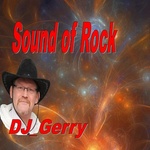 Sound of Rock
.
Album: pop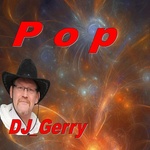 pop
.
Album: Blues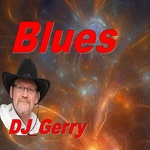 Blues
.
Album: Teamwork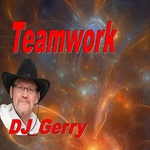 Teamwork
unter diesem Album veröffentliche ich Songs,
die mit Hilfe und oder durch andere Musikern
gemeinsam entstanden sind.

Meinen Dank an:
Doromusis, Marcus Langer, EstrichHarry, Jonas, Hardy, Kevin, Willi
Album: Chillout´s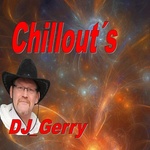 Chillout´s
.
Album: Liedermacher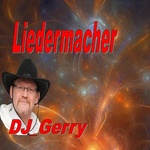 Liedermacher
.
Album: Electro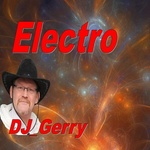 Electro
.
Album: classical music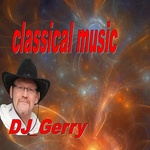 classical music
.

01.

14:33 Min
Album: Intrumentale Versionen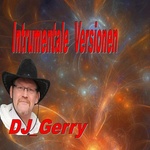 Intrumentale Versionen
in diesem Album sind Songs, die als Vorlage für andere Versionen waren, Songs wo ich mit meiner Stimme nie hinkommen kann und für die ich einen /e Sänger /in suche, bzw Songs ohne den originalen Gesang

Wer Lust und Laune hat, bei dem einen oder anderen Song mit zumachen... einfach melden
184044
mal aufgerufen
10314:34:45
Stunden angehört
983050
mal angehört
Account melden