David Gruber
Mecklenburg-Vorpommern
Advanced Artist
Zur Homepage
Lass mal hören!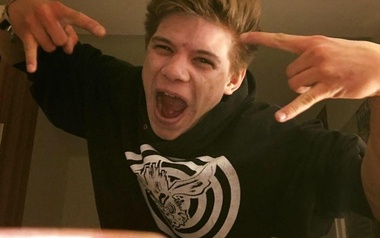 Began to work on my own productions when I was 8, I used Fruity Loops 3 to begin....I hated watching tutorials, so I learned to work with this software on my own.
Now I am 19 years old, music style changed last 1-2 years to experimental music in the roots of dark psy / hi-tech and tekno - hardfloor - tribe - frenchcore...
I love to mix all these styles in my tracks....to enjoy a very experimental journey...
enough for now, wish you all best, thanks for being here :-)
Labels:
Monkey Business Records / Entertainment - GER
- Live Act / Producer
Soundcrash
- Live Act/Producer/DJ/Soundcrash Rookie
Current Mail:
mail@unreal-sign.com
or
unrealsign@gmx.at
Album: Silent Storm (2015)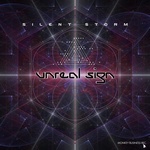 Silent Storm (2015)
official release link:
http://www.ektoplazm.com/free-music/unreal-sign-silent-storm



All Tracks by Unreal Sign / YEAR 2015
Genre: Darkpsy / Hi-Tech / Experimental / Tekno
BPM: 185

01 - Silent Storm (185 BPM)
02 - Hi-Tech Transmitter (185 BPM)
03 - Dark Networks (185 BPM)


Monkey Business Records presents the first release of 18 year-old wunderkind David Gruber AKA Unreal Sign from Austria.
Starting to experiment with electronic music production as a child of only 8 years, he fell in love with hi-tech psychedelic music two years ago and immediately began producing his own tunes. The tracks found on this release are his very first creations and contain beautifully crafted melodic elements, experimental psychedelic effects, and influences from hard-tek blended together with mature production skills. Get ready to be blasted away by a Silent Storm! Mastering by Keluk at Tarapita Studios with artwork by Sketch Inc.


www.unreal-sign.com
www.soundcloud.com/unreal-sign
www.facebook.com/unrealsign

01.

02.
03.

Weitere Songs
01.

6:19 Min
1149
mal aufgerufen
01:20:32
Stunden angehört
1301
mal angehört
Account melden