Progressive Rock Projekt Von Chris Grundmann, Markus Roth, Hanspeter Hess Und Dominik Wimmer
Baden-Württemberg
Profi Artist
Lass mal hören!
Album: A Secret Place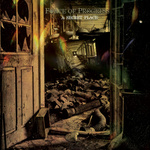 A Secret Place
Das kommende 2. Album nimmt so langsam Gestalt an. Es enthält 7 Songs und verbindet wieder die musikalischen Einflüsse von allen 4 Bandmitgliedern. Dazu haben wir wieder Freunde eingeladen, die unsere Stücke mit ihren Instrumenten veredeln.

Momentan sieht die Songreihenfolge folgendermaßen aus:

1. The Hand Sculpted Heart
2. The Perfect Element
3. New Reality
4. Circus Maximus
5. A Secret Place
6. The Three Steps To The Precipice
7. Äggressor

01.
6:33 Min
02.

11:41 Min
03.

7:43 Min
Album: Calculated Risk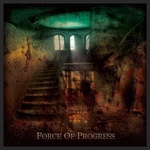 Calculated Risk
Written, produced by Force of Progress.
Mix and master by Andy Horn.
Cover and logo design by Jef De Corte www.aeronaut.be
Photography by Felix Pergande (Fotolia).
Many thanks to Oliver Wenzler of Progressive Promotion Records for his great trust and support.


Bei uns bestellen oder bei PPR

http://www.ppr-shop.de/epages/62161184.sf/de_DE/?ObjectPath=/Shops/62161184/Products/PPR-049

01.
8:08 Min
02.
7:24 Min
03.
3:41 Min
3493
mal aufgerufen
16:27:27
Stunden angehört
7114
mal angehört
Account melden