Christopher Schnell
Basel
Profi Artist
Zur Homepage
Lass mal hören!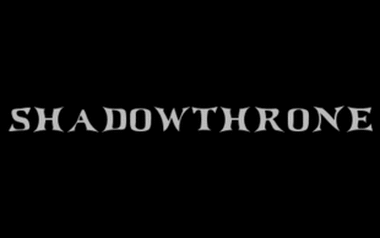 After that release, it took a very long time, until all songs for the second CD were written and recorded. In fact it took about 5 years. The lyrical concept of Shadowthrone changed quite a bit and no longer fantasy-stories about death and evil were used, but only and exclusive poems written by E.A. Poe. In several sessions, the guitars, keyboards and drums were recorded. Christian Kaspari played the grand piano on several songs and Thomas once again played bass and did some supporting screams for Durin (also of Certamen) who did the vocals. Overall, 8 songs with lyrics of Poe were recorded and a cover version of "Those were the Days" (perhaps known by the Leningrad Cowboys). The last recording session was in October 2006. To support the lyrical concept, the cover was taken from the famous illustrations that Gustave Doré made for the poem "The Raven". The record "Quoth The Raven Nevermore" is to be released in the first half of 2007.
Album: Quoth The Raven Nevermore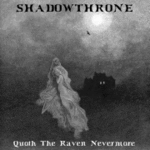 Quoth The Raven Nevermore
Nach über 5 Jahren ist es soweit: Das neue Album von Shadowthrone wird am 15. April 2007 veröffentlicht. Es enthält in der Erstauflage 9 Stücke bei einer Laufzeit von 52:30 Minuten. Die zentralen 8 Songs des Albums basieren auf Texten von E.A. Poe und übertragen die dunkle, morbid-hymnische Stimmung der Gedichte in die Musik. Das Neunte Stück ist exklusiv auf der Erstauflage zu finden, es handelt sich dabei um das vermutlich härteste Cover von Those were the days (u.a. Leningrad Cowboys). Musikalisch ist Quoth The Raven Nevermore dem Dark Metal zuzuordnen.

Auch das Design von Cover und Booklet fügt sich in das E. A. Poe Konzept ein. Sämtliche Grafiken sind Illustrationen, die Gustave Doré zum Gedicht The Raven erstellt hat.

01.

6:20 Min
02.
3:37 Min
9755
mal aufgerufen
85:56:06
Stunden angehört
10893
mal angehört
Account melden