Kasper Hate
Hamburg
Profi Artist
Zur Homepage
Lass mal hören!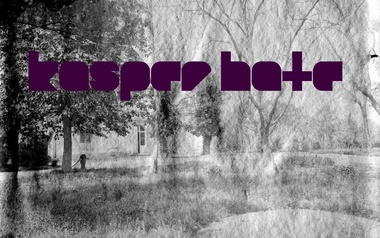 Album: STARVING KING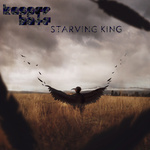 STARVING KING
released October 04th 2013 by IM Electronic


TRACKLISTING

STARVING KING
ENTROPY (Album Version)
WINTER'S GREEN
DARK WATERS
WEDDING DAY
SHE IS ELECTRICITY
COWBOY IN AN M T VIEW
LOVE ANYONE
NEXUS
DEEP DARK RED
VOW OF SILENCE
SUNSET MARQUIS
LATE SUMMER MELANCHOLIA

Bonus Track:
RAPED BY YOUR LOVE (feat. B.INFINITE)
Single: SUNSET MARQUIS - Single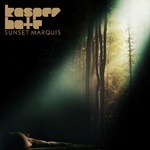 SUNSET MARQUIS - Single
released September 27th 2013 by Davino Records


TRACKLISTING

SUNSET MARQUIS
SUNSET MARQUIS (TRANSIT2 REMIX)
SUNSET MARQUIS (B.INFINITE'S TANJA LOVES TO FREESTYLE REMIX)
SUNSET MARQUIS (TRANSIT2 DJ MIX)
SUNSET MARQUIS (STORMRULER REMIX)

01.

4:25 Min
Single: LOVE ANYONE - Single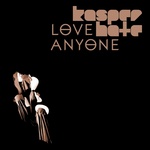 LOVE ANYONE - Single
released July 19th 2013 by IM Electronic


TRACKLISTING

LOVE ANYONE
LOVE ANYONE (SOFT VERSION)
Album: DARK WATERS - Single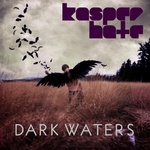 DARK WATERS - Single
released May 24th 2013 by Davino Records


TRACKLISTING

DARK WATERS
DARK WATERS (TRANSIT2 REMIX)
DARK WATERS (B.INFINITE REMIX)
DARK WATERS (RAW VERSION)
Single: COWBOY IN AN M T VIEW - Single
COWBOY IN AN M T VIEW - Single
released May 10th 2013 by IM Electronic


TRACKLISTING

COWBOY IN AN M T VIEW
MY PAIN IS WHITE (HIBERNATION REMIX)
Single: ENTROPY - Single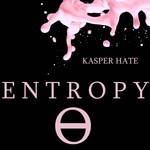 ENTROPY - Single
released March 22nd 2013 by IM Electronic


TRACKLISTING

ENTROPY
Album: MONOTRONIA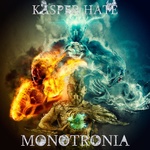 MONOTRONIA
released October 26th 2012 by BRM Electro (UK)


TRACKLISTING

I'M A HUNTER
PAPER
CREDO
I AM THE CENTER
ELEMENTS
MY PAIN IS WHITE
SLEEPING IN MY GARDEN
YOU CRY
RUTTING CALL (UNRATED)
KICK-START
SIGH
HAND GRENADE
AGAINST THE WORLD
Album: I'M A HUNTER - Single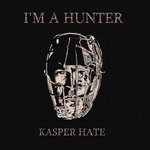 I'M A HUNTER - Single
released December 17th 2012 by BRM Electro (UK)


TRACKLISTING

I'M A HUNTER
I'M A HUNTER (STORMRULER REMIX)
I'M A HUNTER (B.INFINITE's SILENT HUNTER REMIX)
I'M A HUNTER (D-jox REMIX)
I'M A HUNTER (2aQ REMIX)
I'M A HUNTER (VOW OF SILENCE REMIX)
Single: PAPER - Single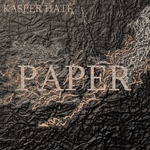 PAPER - Single
released August 31st 2012 by BRM Electro (UK)


TRACKLISTING

PAPER
PAPER (2aQ REMIX)
PAPER (DAVID PLAGUE REMIX)
PAPER (D-jox's GRAY REMIX)
Single: ELEMENTS - Single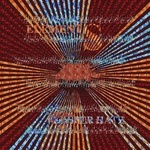 ELEMENTS - Single
release July 17th 2012 by BRM Electro (UK)



TRACKLISTING

ELEMENTS
ELEMENTS (2aQ REMIX)
ELEMENTS (FUNKFEUER 54 REMIX)
SIGH
Single: I AM THE CENTER - Single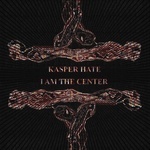 I AM THE CENTER - Single
released May 17th 2012 by BRM Electro (UK)


TRACKLISTING

I AM THE CENTER
I AM THE CENTER (B.INFINITE's TRANCE ENERGY REMIX)
I AM THE CENTER (FUNKFEUER 54 REMIX)
MY PAIN IS WHITE
Single: HAND GRENADE - Single
HAND GRENADE - Single
released December 06th 2011 by IM Electronic


TRACKLISTING

HAND GRENADE
HAND GRENADE (CLIPNOTIC REMIX)
HAND GRENADE (B.INFINITE REMIX)
HAND GRENADE (TYRALLA & BOBINGER REMIX)
HAND GRENADE (LEGENDARY BOY REMIX)
HAND GRENADE (KASPER HATE AGAINST THE WORLD REMIX)
19284
mal aufgerufen
18:36:21
Stunden angehört
4843
mal angehört
Account melden