Keith Alban
Bayern
MOM-Star
Lass mal hören!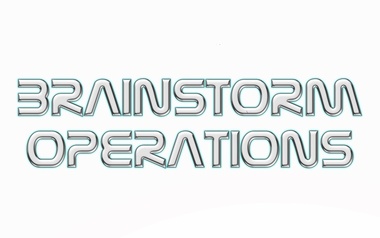 ********************************
back then, in 2003 when we made our first songs together ...Sven and I had no idea that somewhen would be the end an official company, supplying music and innovative systems to a wide range of customers back then this seemed more like a joint project for fun. But so much has happened. We have a wide spectrum nowadays; we stretch into film and TV, we have released iPhone applications, we are found on major company websites to be heard in the background and we have performed at major European festivals. Now It's been almost 10 years ago; when Keith Alban & Sven Klitsch decided that their solo projects shall become fused as one, BrainStorm Operations was born & went on to produce just tons of music that was always given away freely to the people. Chillout and Ambient productions, Lounge and deep trance, they found themselves performing at major festivals and establishing a full blown recording studio. So much was learned, loved, liked and lost. The business side of things became finely tuned, the music became more intense and just as it was really coming together…

Sven Klitsch chose to go his own way.

well, that's the way it goes. BrainStorm Operations will go on, And we wish Sven all the very best for his future endeavors. In the mean time, I continue to make music with the following equipment:

MILLENIUM MPS-600 E-DRUM PROFI SET

Soundmaster 24 Mixdown 16-4-4 channel mixer

M-Audio Axiom Keyboard

Jazzmutant Lemur multitouch controller

Native Instruments Komplete 6 Library

-Absynth 5
-Guitar rig
-Battery 3
-FM8
-Massive
-Reaktor 5
-Kontakt 4

Ableton Live 8

Reason 4/ Record

Various VST's that we won't mention, due to secret recipe protection!

Album: BrainSt0rm Classics
BrainSt0rm Classics
This is where we will rotate out the biggest and most popular BrainSt0rm hits and popular tracks.

Click the download button....it could be gone tomorrow!

Greetz,
Keith & Sven

01.
5:45 Min
Album: Mesopotamia
Mesopotamia
A very deep and cinematic journey. Meant to be escorted with visual activity and distraction, this repetitive melody is meant to be entrancing, hypnotic and sublime.

**********

Meant to be GAME MUSIC/ FILM style project

**********

More info soon on this project that we launch in twenty ten.

01.
12:42 Min
02.
16:57 Min
Album: Chillout
Chillout
New Creamy jams from the chillout Dept. @ BSO.

01.
7:00 Min
02.
6:24 Min
32569
mal aufgerufen
610:37:06
Stunden angehört
53696
mal angehört
Account melden