Andi Black Max Black Marcus Black
Bielefeld
Profi Artist
Zur Homepage
Lass mal hören!
Die erste EP wurde 2012 im Frühjahr aufgenommen mit dem Titel Black Point.
2014 folgte Troops of Doom eine vier Track Aufnahme die Weltweit für Furore sorgte:-)
Seit dem ging es bei uns steil Berg ab und wir reichten 2017 den lang ersehnten Nachfolger The Trek nach! Juhu.
Neues Video unter
https://www.youtube.com/watch?v=mE2gIcwt30s
Album: The Trek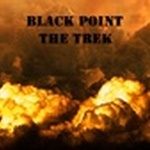 The Trek
The new EP from us.

01.

02.

03.

Weitere Songs
11491
mal aufgerufen
86:35:57
Stunden angehört
41568
mal angehört
Account melden