Siegfried
MOM-Star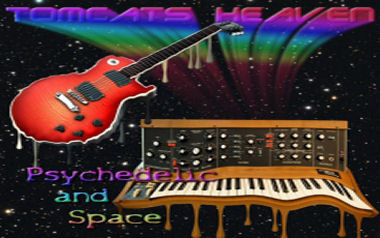 Irgendwann im Juni 2002 habe ich angefangen selber Musik zu machen, zunächst mit "Storm" einem Studio-Programm ähnlich "Fruity-Loop", inzwischen bin ich auf Cubase umgestiegen und es sind diverse Plug-ins und VST-Instrumente dazugekommen.

Musikalische Roots: Progressiver Rock der 70er, sowie elektronische "Mind"-Music.

Favorisierte Bands: Rare Bird, Pink Floyd, Nice, ELP, Tangerine Dream und wie sie alle heissen und Last but not Least Grateful Dead.

Besonders danke ich für ihre zahl- und hilfreichen Tips:
F.D. Project, INSTAR, Magic Dimensions, Mario Köhler (3Daddys), Renoise,Trancenation, Uwe Hell und alle die mit ihren kritischen Reviews geholfen haben meinen musikalischen Level zu verbessern.

Danke besonders auch an Dirke (Sell the Tab), Oliver (Angelbachtaler) und Mario (Temple of the Nightdogs) für die tollen Collabos.

Empfehlenswerte Musik auf MoM findet Ihr in meiner Favoriten- und Freundesliste.


Noch ein kleiner Hinweis:
c)by Tomcats Heaven - Die bereitgestellten Tracks unterliegen dem Copyright/Urheberrecht von Tomcats Heaven und sind nur für private Zwecke freigegeben. Aufführung, Verwertung, Bearbeitung, Sendung, bedarf der Abstimmung mit Tomcats Heaven.
Single: From nothing to Zero and Others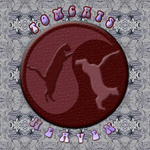 From nothing to Zero and Others
.....
Single: Galaxies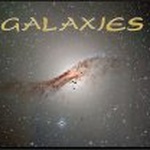 Galaxies
An invitation to the journey to other galaxies and stars.
Enjoy.
Single: L. A. 2019 a.D.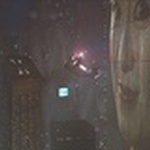 L. A. 2019 a.D.
Der Kultfilm Bladerunner hat mich zu diesem Album inspiriert.

In den einzelnen Songs habe ich versucht die Atmosphäre, Stimmungen und Gefühle dieses Films und ihrer Personen darzustellen, entsprechende Hinweise sind im jeweiligen Song-Titel gegeben.

Vangelis hat dieses ja schon in seinem Soundtrack eindrucksvoll wiedergegeben.

Ob mir es gelungen ist, diese Stimmungen musikalisch darzustellen?

Wenn Ihr den Film gesehen habt werdet Ihr sicherlich die einzelnen Songs zuordnen können. Alle anderen geneigten Hörer mögen sich von ihrem "Kopfkino" leiten lassen. ;-)
Album: Be lost at Zabriskie Point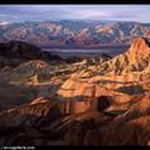 Be lost at Zabriskie Point
Be lost at Zabriskie Point

Diesen Titel habe ich als Hommage an die späten 60er und frühen 7oer gewählt.
In dem Soundtrack zum Film Zabriskie Point spielen ja eine ganze Reihe meiner damaligen "Helden" –wie zum Beispiel Grateful Dead und natürlich Pink Floyd.

Die Ära ist für mich die Hoch-Zeit der progressiven und psychedelischen Rockmusik, es wurde mit westlichen und asiatischen, insbesondere indischen Klängen experimentiert und alle möglichen Klangfarben und Effekte eingesetzt.

Zabriskie Point ist auch ein Landschaftsteil des Dead-Valley (USA), das für seine bizarren Landschaften bekannt ist und viele Leute zu meditativen Erlebnissen anregt.
Der französische Philosoph Michel Foucault beschrieb später seinen Acid-Trip am Zabriskie Point als seine herausragendste Erfahrung seines Lebens.
Single: From the Past to the Future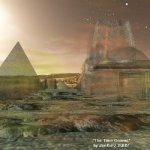 From the Past to the Future
Musikalische Welten aus der Vergangenheit, Gegenwart und Zukunft.

01.

8:00 Min
02.

8:07 Min
03.

8:00 Min
Single: Lost Paradise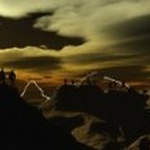 Lost Paradise
I've flown too high
On borrowed wings
Beyond the clouds and where the angels sings
In a sky containing
No one but me
Up there's all empty
And down there's the sea
No one here but me
Single: Dawn over Pompeji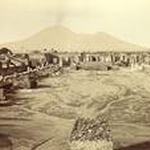 Dawn over Pompeji
Dark Star over Pompeji
Meine Reminiszenz an die 7oer als Bands wie Grateful Dead, Pink Floyd, Rare Bird und auch Tangerine Dream noch überlange Songs zelebrierten.

Dawn over Pompeji
Nach Fertigstellung von Dark Star kam mir die Idee über das Thema Pompeji ein Konzept-Album zu machen.
Ihr werdet also noch weitere Songs zu diesem Thema hier finden.

Konzept Dawn over Pompeji:
1. In the Shade of the Vesuv
2. Obscured by Clouds
3. Rain of Ashes
4. City of the Death
Single: Conquer of New Worlds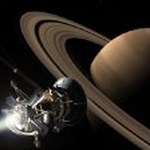 Conquer of New Worlds
Der Song ist ein Gemeinschaftsprojekt mit Musikern von den 3Daddys.
Mein herzlicher Dank gilt an
Mario – Accoustic Guitar, Electric Guitar with E-Bow, Spoken Words
Gerhard – Voices

Entdecker und Eroberer – ohne sie, wäre "Terra" ein Dorf ???
Erobert die Menschheit wirklich den Weltraum ???

01.

9:48 Min
Album: Astral World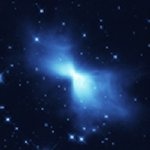 Astral World
You first separate yourself from the body; then you identify yourself with the mind, and then you function on the mental plane, with this fine body just as you do on this physical plane.
Through concentration, you rise above the body-consciousness; through meditation, you rise above mind; and finally through Samadhi, you realize your spiritual nature.

01.

8:38 Min
Single: Kittens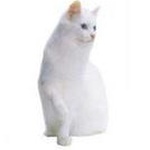 Kittens
Kittens

01.

6:30 Min
02.

4:00 Min
Projekte: Songs, an denen ich mitgewirkt habe...
01.
8:23 Min
02.
4:50 Min
03.
5:01 Min
60490
mal aufgerufen
2561:20:33
Stunden angehört
147526
mal angehört
Account melden