superpopband
Rheinland-Pfalz
MOM-Star
Zur Homepage
Lass mal hören!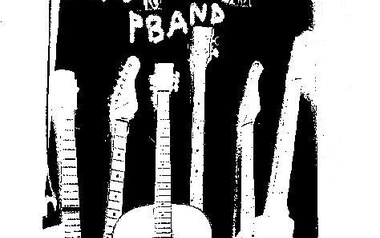 alles aufgenommen mit:
BOSS BR-600 (und dem eingebauten drum-computer)
Epiphone Paula Fake
Fender Squire Bass
Rode NT1-A

Mix mit Cubase SX


Zu meiner Musik ein Zitat aus Wikipedia:

Often lo-fi artists will record on old or poor recording equipment, ostensibly out of financial necessity but also due to the unique aural association such technologies have with "authenticity", an association created in listeners by exposure to years of demo, bootleg, and field recordings, as well as to older pop studio recordings produced more simply. The growth in lo-fi coincided with the growth of extreme slickness and polish associated with the multitrack pop recording techniques of the 1980s. Lo-fi can therefore been seen as a counterculture movement, though exponents rarely identify themselves with any political persuasion.


Und denen, die des Englischen nicht mächtig sind, hilft der Google Translator:

Oft lo-fi Künstler werden auf alte oder arme Aufnahmegerät aufzeichnen, angeblich aus finanzieller Not, sondern auch aufgrund der einzigartigen klanglichen Assoziation solcher Technologien haben mit "Authentizität", ein Verein in Zuhörer durch die Einwirkung von Jahren Demo erstellt, Bootleg, und Field Recordings, sowie für ältere Pop Studioaufnahmen produziert einfacher. Das Wachstum in lo-fi fiel mit dem Wachstum der extreme Glätte und Politur mit der Mehrspur-Aufnahmetechnik Pop der 1980er Jahre verbunden. Lo-fi kann daher als eine Gegenkultur-Bewegung gesehen, obwohl Exponenten selten identifizieren sich mit jeder politischen Überzeugung.

Jetzt wisst ihrs!
Diskografie
28694
mal aufgerufen
706:41:42
Stunden angehört
50637
mal angehört
Account melden