SIMS DEEP ART - AKA -> DEEPDRIFTER - KANEMURA - ELVIS NATURELLO - FANENBERGER - TOMAS FANTO - CKENZO - TECHNOLIFT -STARWALKER - TERRY POTTAZ - MICKEY BERLIN - KALKBRECHER - SEX ON BEACH -RAYNER KLANG
Berlin
Profi Artist
Zu meiner Homepage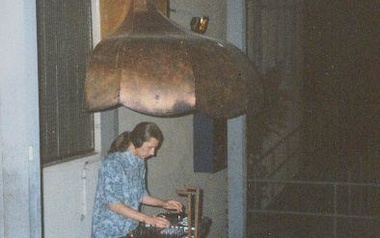 produzent,songwriter,arangment, künstler,skulpturen, painting (grafitty and abstract art) -
www.simsdeepart.jimdo.com
(pictures)
www.myspace.com/simsdeepart
(music & art)
www.youtube.com/kanemurasims
( music in videos)
hat seit einigen jahren in vielen clubs aufgelegt und viel produziert und macht es immernoch
in den jahren hat sich die musik und die werke verändert ,aber nur zum guten!
wenn ihr noch mehr sehen und hören wollt geht auf meine seiten unter meinem künstler namen
oder meiner homepage :
http://www.youtube.com/kanemurasims
ich wünsch euch viel spass dabei !
MUSIC & ART IS MY LIFE!! and SAVE THE NATURE!
Diskografie
5216
mal aufgerufen
84:04:51
Stunden angehört
5631
mal angehört
Account melden