Sandrina Galactica
Hamburg
Profi Artist
Album: SAAIINS 1# Studios Songs 12.02.2003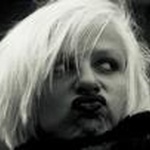 SAAIINS 1# Studios Songs 12.02.2003
Verzerrte, absolute Demoaufnahmen und nur zu hören auf MOM.

Die Aufnahmen wurden gemacht am 12.02.2003 und sind meine ersten Studio-Aufnahmen überhaupt.


EXKLUSIV. Nie veröffentlicht. Jetzt auf MOM.

02.

03.

4:37 Min
Album: Beauty and the beats EP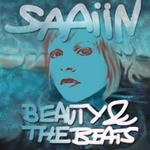 Beauty and the beats EP
Veröffentlicht: 28.08.2008


Produced by SAAIIN and Markante at the Elb Audio Studios.
Hamburg, 2007 & 2008.
Weitere Songs
01.

2:47 Min
13559
mal aufgerufen
225:50:53
Stunden angehört
24235
mal angehört
Account melden