Ronny Wagler
Berlin
Profi Artist
Zur Homepage
Lass mal hören!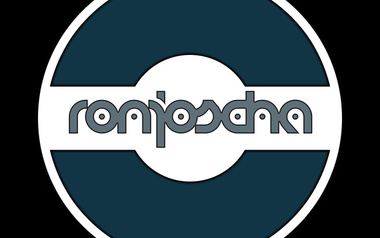 demo@orange-stripes.com
senden, nur nicht vollspammen, sonst nehm ich das nicht ernst.
Ron Wagsville, aka Second Lives, aka Ron Houdatra was born on 21.02.1984 in Berlin (Germany). He has dealt with music since his 16th Year, and has produced the finest electronic sounds since that time. His first big break as a musician he got in 2007, he met the producer of Freeze Emotions (Das EMO) this year. He taughts him to puts his thoughts in the program Cubase. Since then, Ron has used no other program. The year was not over yet, he released a single under the name Bright in the night on the label Intercord. In 2008 he began to present his music in small clubs in live sets. Ron also released the album Destiny by the way at the label Intercord and remixed the track Borowski - Sweety baby. 2009 was a quiet year, he remixed the track Mr. ROC - Feel the pressure and was often engaged in online radio. Then came the year 2010, the year of ideas. He worked out a concept for a music label to help the other talented but unknown artists. This label was online in 2011. This year went off very well, he reported to the label Orange Stripes and cared about all that were incurred. He designed covers and websites, looking for talents, looks after the advertising and of course the marketing of the label. This year also came out, his album and the remix of the songs Tom Chee - Der Boost, Tino da Lounge - Static Curve, Mike Maaß - Come Closer, The Om - It takes so long, Kenny Laakkinen - French Chicken, Sunbeats Inc - Skyline and Oliver Breidenbach - Cocktails... more to follow. It will be heard a lot of Ron Wagsville at this year.
----------------------------------------------------------------------------
Mein Label:
http://orange-stripes.com
----------------------------------------------------------------------------
Soundcloud Label:
http://soundcloud.com/groups/musiklabel-orange-stripes
Facebook Label:
http://www.facebook.com/OrangeStripes
MySpace Label:
http://www.myspace.com/orangestripesrecords
Youtube Label:
http://www.youtube.com/user/OrangeStripesRecords
Twitter Label:
http://twitter.com/#!/Orange_Stripes
Soundcloud Ich:
http://soundcloud.com/ron-wagsville
Facebook Ich:
http://www.facebook.com/RonWagsville
MySpace Ich:
http://www.myspace.com/ronwagsville
Youtube Ich:
http://www.youtube.com/user/RonWagsville
Twitter Ich:
http://twitter.com/#!/RonWagsville
Diskografie
01.
9:06 Min
02.
3:55 Min
17822
mal aufgerufen
97:48:51
Stunden angehört
7575
mal angehört
Account melden