heiko goergen
MOM-Star
Zu meiner Homepage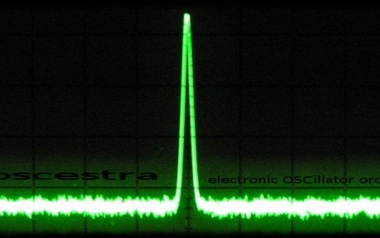 intention is the creation of electronic ambient-, experimental-, minimal- and soundtrack-music.
Album: ISLAND
ISLAND
analog noisecore
Album: experiment 2
experiment 2
2 minutes.
22 tracks.
22 tonerzeuger.

dogma:
dem original/aufgenommen sound duerfen nachtraeglich keine software-basierende effekte zugefuehrt werden.
ausnahmen sind lediglich gesangs-spuren.
ich moechte somit versuchen einen eigenen charakter bzgl. sound (primaer) und "der von mir angewandten/moeglichen/bevorzugten spielweise" der verschiedenen tonerzeuger ausfindig zu machen.
deshalb bleibt auch der mixer bei allen tracks gleich und neutral eingestellt (bzgl. equalizer) und die soundcard/software dient nur als reines aufnahmemittel.

Alle 22 Tracks gibt es zum kostenlosen download auf:
http://oscestra.net
http://boxenzimmer-records.com
Album: low fidelity
low fidelity
against loudness war!
lo-fi, battery orchestra, low-cost productions,
power independent outdoor setup.
kein strom aus der steckdose zur klangerzeugung.
nur akkustische sounds oder batterie-betriebene tonerzeuger.

01.
5:17 Min
02.
3:50 Min
03.
5:52 Min
Album: soundscapes
soundscapes
soundscapes
Album: persephone
persephone
"die, welche [beim dreschen] die garben schlägt", ist in der griechischen mythologie eine toten-, unterwelt- und fruchtbarkeitsgöttin.
...ebenfalls ist das persephone ein fingerboard analogue synthesizer (ribbon controller), der hier bei den tracks eine primaere rolle spielt.

Album: dimmer
dimmer
electronic oscillator orchestra
-----------
| dimmer |
-----------

alle tracks zum download auf meiner website
http://oscestra.net
Album: stahlsymphonie
stahlsymphonie
http://stahlsymphonie.de

15.12.2007 brief mit tape von toshé:

ELEKTROMAGNET AUF STAHLSYMPHONIE
Eine vorläufige Homerecording-Rache

Hallo Subjunkie!
Die Regeln sind einfach!
- Du hörst das Tape vorher nicht an!
- Du bringst Dein Equipment auf Play Modus + Rec. Modus (stereo!)*
- Du hörst das Tape (per 1 Kanal/Headphone**) + spielst unvorbereitet + spontan Dein Zeug dazu.
- Nichts darf "verbessert" werden, es gibt nur einen Take!!!
- Du darfst spielen, was immer Du willst! "Denk" nur dran, dass es unsere vorläufige, praenatale Stahlsymphonie werden soll. Dann denk nix mehr + spiel!
- Wenn Du fertig bist, mixe die Resultate 50/50 zusammen und komprimiere den Endmix nicht zu stark!!!
- Und: keine sonstigen Effekte danach!!! Mach den Endmix so, dass sich unsere Takes organisch zu einem vermengen (vom Pan. her)
- Verfasse eine Presseschrift + ab in's Netz damit!
Die Fans sind schon hungrig :-)

Grüße und alles super, Toshé

* stereo Mikro('s) vor einem Monospeaker!
** Vorsicht Pegelspitzen!



01.
6:26 Min
02.
7:20 Min
03.
15:07 Min
Album: kunstsilo (live)
kunstsilo (live)
an einem wochenende haben sich verschiedene musiker, sound- und klangkuenstler für einen offenen und experimentellen austausch im silo getroffen.

im vordergrund stand die begegnung von elektronischen und akustischen, klassischen und modernen klang-, sound- und tonerzeugern und dem silogebaeude.

dabei sollte das komplette gebaeude vom keller- bis zum dachgeschoss "ausgelotet" und bespielt werden.

(siehe "fotos")

alle 22 kunstsilo tracks gibt's zum kostenlosen download auf meiner website http://oscestra.net



Album: ascension sessions (live)
ascension sessions (live)
!!! WARNING !!!
one mic recorded experimental live tracks from electromagnetic polluted rehearsal room.

What means ASCENSION?
Is it a group that try to define the structure of sound brand new? maybe! surely it`s a melt of many many influences and life experiences into a new musical direction that`s powered by radical emotions and yes, technology too.
are we real trying to give to listeners our very best shots? really. so don`t forget and don`t get mad, but all we do here will at the end transforming into eternal truth and love. why not! come with us and be a real part of the ascension. om. and never forget: we`re only listeners too

We`ve opened new doors in a really unforeseen way. We diving so deep into industrian pscychocibilian hammer-romantic brainsalad horror ambience, that we thought the future will bring us into the Cuckoo`s nest. No joking! We have cutting the Sounds on PC-Recorder. But its a mad trip. You may can take us for strange exorcism oder the Sonic Abrißbirne for marode Industrialbuildings-bums

http://electronic-exorcism.info
58328
mal aufgerufen
1999:02:29
Stunden angehört
148271
mal angehört
Account melden