Nick Name and the invisible mobster posse.
MOM-Star
Lass mal hören!

Musikalisch bin ich vermutlich lebenslang im Stadium "begeisterter Laie", sprich ich beherrsche kein Instrument und habe keinerlei musiktheoretisches Hintergrundwissen.
Macht aber nichts. Ich versuche mich in verschiedenen elektronischen Genres, Schwerpunkt ist aber klar der Chilloutbereich. Ich produziere ausschließlich mit Software. Neben zahlreichen Soft-Synths auf VSTi-Basis kommen auch Loops/Samples zum Einsatz, wenn ich der Meinung, dass das einen Song weiterbringt.
Manchmal greife ich auch zum Mikrofon und versuche mich an ein paar simplen Gesangsbrocken, wenn ich gerade keine anderen Vocals zur Hand habe.
Ich halte Nichts von irgendwelchen Konventionen und Beschränkungen in Hinblick darauf, was in der Musik "erlaubt" ist und was nicht. Jeder wie er will und kann, am Ende zählt das Ergebnis.
: NEW !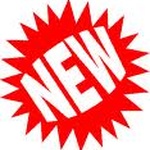 NEW !
Hier landen für jeweils überschaubare Zeit meine neuesten Tracks - der Übersicht wegen ;-)
Album: liquid memories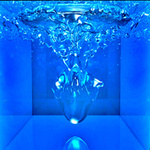 liquid memories
Hier gibbet ein paar oldskoolige Liquid D'n'B Tracks - eine alte Liebe, die ich wiederentdeckt habe ;-)
Weitere Songs
181997
mal aufgerufen
12605:50:26
Stunden angehört
531952
mal angehört
Account melden