Sascha David Steinke
Hannover
Advanced Artist
Zur Homepage
Lass mal hören!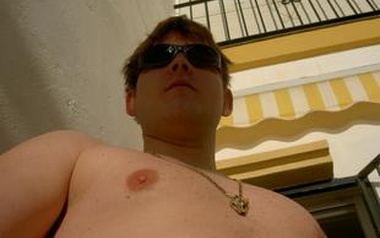 <font color="#000000">J.Cesari </font><font color="#ff0000"> aka </font><font color="#555555"> Stonecold </font><font color="#ff0000"> aka </font><font color="#888888">Col. P. Ähnsen</font>
</h1>
<font color="#a0522d">
<h2>my style is muddy electrosonic daft rock aka med'rock</h2>

Born 1976 in a Porsche 911 on the way to the Hospital....
First guitar experience in 1988
In 1989 i started to experience with the loop function of my first cd-player and the equalizer to manipulate sounds
In 1990 i started mixing records, cd's and tapes
In 1991 i bought my first big guitar amplifier and guitar effects and started my first own little project with a drum computer and delay effects for my voice...
In the year 1992 we founded our first punk band called "hard to digest" and had our practice room in the basement of my parents house. Our neighbours loved us :-)
In 1993 we changed into the hardcore band "Foundation (straight to the x)
and moved into an old bunker with some practice rooms and 3 other local band's, it was a great, crazy time...
We had some Gigs in Hannover, Langenhagen, Barsinghausen and Hameln
I played the guitar and acted as the backgroundsinger
We kept our punk project beside were i played the drum's...
In 1990 i became a vegetarian and from 1991 i was living vegan until 1994 and was an active member of the hannover antifascitic scene.
In 1995 i also started eating meat again.. :-(
We blocked huntsman exhibitions and busted up the local skinhead scene...
</font>
<font colour=#2e8b57">
I had my first techno experience at the legendary Weltspiele in Hannover in the end of 1994...
Bought my first synth (Yamaha CS1x) and sampler (Akai S2000) with 19 in 1995 and started to go out regularily onto techno parties at the cyberhouse also known as "tor 1" on the hanomag ground in hannover...I will never forget the first reincarnation parade in 1995 and the following mega-rave. the hannover citizens were shocked as hell when a huge crowd of crazy people moved through the city with trucks and big basslines...YYEEAAHHH !!!
In 1996 i had my first loveparade in berlin, it was a great time.

From 1996 more and more hardware followed and we created our first electronic music in the basement of my friends parents basement and at the house of my deepest friend G. Stegen (rest in peace my friend, (he died in the year 2000 by a car accident)
We started with windows 1.0 and cubase 1.0 wich was delivered on 3 floppy disc's at that time
Then i did some Live acts in 1997-1999 in Madgeburg and Oschersleben with my friend J. Janzen, G. Stegen and the Madgeburg Act "Vortex"
In the year 2000 i moved to berlin to study mechanical eneineering.
From 2001 i more and more turned into vst and softsynthy's.
I started to upgrade to cubase 5.0 and then cubase sx 1 and so on....
Nowadays (2008) i moved back to hannover and i am working with cubase sx 3 and many vsti's and plug ins like gmedia and native instruments.
</font>




Single: äziiit solutions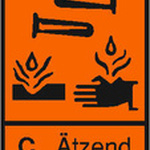 äziiit solutions
Habe seit langer Pause mal wieder rumgeschraubt........
Hoffe es gefällt dem ein oder anderen.....
Tech: Cubase/Beatmachine/4-5 Plug's....

01.

Single: bourbon and cigarettes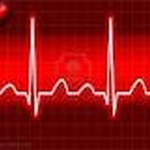 bourbon and cigarettes
ALtes Ding.....

01.

4:38 Min
6371
mal aufgerufen
22:40:30
Stunden angehört
4664
mal angehört
Account melden