Deep Receive
Münster
MOM-Star
, Redakteur
Zu meiner Homepage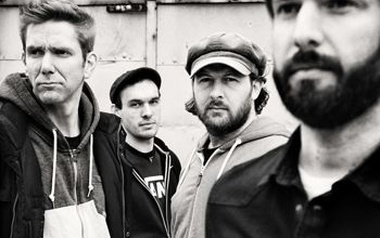 If you wanna protect peace dont run and hide
you will just keep the peace came out and fight</center>
Album: the sense of rhyme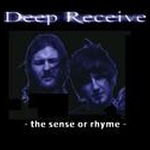 the sense of rhyme
Deep Receive besinnen sich bei den Songs dieser CD auf das Wesentliche. Die Instrumentierung wird vornehmlich durch akustische Instrumente geprägt sein, Gitarren, Bass, Piano, Cello, hier und da wird auch mal eine E-Gitarre den Weg ins Arrangement finden.

01 Not One Of Those
02 Burning Calm
03 Nature
04 The Dirty Ground
05 Lay My Head On You
06 This Concerns You.mp3
07 Impossible
08 Passenger
09 Believe (Bonus)
Single: the end of silence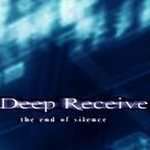 the end of silence
Die hochgeladenen Tracks sind life eingespielt und werden auch nicht weiter gemastert oider dergleichen. Reines Preview-Material halt.

01. Whatever
02. Skinned
03. Routines
Album: You Get Nothing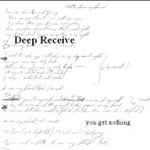 You Get Nothing
1.You Gotta Believe Me (3:00)
2.The Solution (4:16)
3.You Get Nothing (3:17)
4.Motivated And Engaged (3:40)
5.Giving Up The Crown (2:49)
6.Cannot Live Without (4:17)

all songs written and composed by Sascha Müller, arranged by Deep Receive. Recordet January 2004 at Gleis22, Münster by Reiner Wyen.
Mixed by Manfred Schulz. Produced by Deep Receive.

Copyright 2004 by Deep Receive, all rights reserved.
Album: Neue Kellermusik
Neue Kellermusik
Neue Kellermusik - Serie 02

Sampler 2004

01.

2:49 Min
Single: Not Because Of Me
Not Because Of Me
01. Not Because Of Me
02. The Dirty Ground
03. Between The Fronts
04. Letter From My Friend

Sascha Müller - Gitarre, Gesang
Stefan Herrmann - Gitarre
Raphael Laumann . Piano
Richard Gervinck - Bass
Fabian Stumpf - Schlagzeug

M/T: Sascha Müller
Aufgenommen bei SC Soundrecording, Duisburg
Produziert von Holger Schreiber

copyright 2001- by deep receive - all rights reserved

01.
Album: FinestNoise Vol.8
FinestNoise Vol.8
Deep Receive mit "Not Because Of Me" neben Somatree, Monophox, Waxpod uva. auf dem 8. FinestNoise-Sampler.

Copyright 2003 bluNoise-Records
Album: Old Stuff
Old Stuff
Alte Songs von Deep Receive. Die meisten Tracks unplugged, live oder "just for fun" eingespielt. Diese alten Aufnahmen erheben keinesfalls den Anspuch, perfekt zu sein, sie leben mit und durch all ihre Macken und ungeschliffenen Kanten. Viele dieser Songs sind heute in neuem Arrangement fester Bestandteil des Repertoires von Deep Receive.

Viel Spass..
- mice -

01.
3:27 Min
02.

3:25 Min
50702
mal aufgerufen
621:32:52
Stunden angehört
79332
mal angehört
Account melden