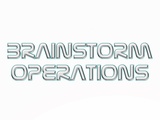 Lass mal hören!
Gästebuch

Simsi
Januar 2013
Keith dein Account staubt ein !

Field Rotation
Februar 2010
2010...

Hey guys!

Where do you play your next gigs? Really really hope to see you this year!

Bests,
Christoph


Bates
Januar 2008
thx

for the nice comment!!!


arranger
September 2006
respect

du hast ein sehr großes repertoire an eigenen tracks. kannst stolz auf dein schaffen sein. ich zumindest freue mich über so schöne musik wie deine es ist...
;-) alex


Tribesound
August 2006
Keep on & on & on

Hi
wollte mich mal in deinem Gästebuch verewigen.
ich kann mich den anderen nur anschließen. mach weiter so sounds. und woher hast du eigenlich die schönen bilder?

greetz

AL

Lorraine S.
Juli 2006
Hallo Keith

Niiiiieeemals aufhören mit Deiner Tollen Musik!!!!
Sie trägt mich/uns in andere Welten, und genau das brauchen wir nach einem harten, anstrengenden Tag!
I LOVE YOUR MUSIC !!!!
THANK YOU!!!

Greetz Lorraine

Rob Stalker
Juli 2006
Nice Musik;) Keith:):):)

Mach weiter so schöne Musik, ich höre mir gerne deine Chillout und Ambient Stück an.......

Gruß, Pierre
Dein Deutscher, lol


Anima Infinity
Juni 2006
Streifzug

bei meinem Streifzug durch fremde Gästebücher darf deins auf keinenfall fehlen !!!!

An dieser Stelle ganz lieben Gruß von mir ;-)))

Martin

Chilltopia
Mai 2006
???????????

Ups?????

Keith ...... wo sind denn deine ganzen Tracks geblieben?

Gruß Chill


Orange Blend
März 2006
Thank you

mmh.......what do I want here ?
I just wanna say THANKS to you !
There is no song which don´t storms our mind, which don´t let s.b. thinking about feelings so emotional and beautifull, which reminds you of special things happened in that time till now.
I think I´m not the only one, who says that you are the best Artist here at MoM.
Lot of respect.......

did I say enough...to cheer you up ? :-)
bro.....don´t worry , be ......you know O_o

bye

André dbA
Januar 2006
Your Talent...

I love how you seem to be able to zoom into people's minds, search for this spot nobody knows about, this secret place with beautiful music and images that are too unreal to describe for a person with an average gift of expression; through your eyes you allow people to find this long forgotten spot and tune into it as long as they please, to give them peace and tranquility. A wonderful gift to complete strangers and loved ones- use this gift and help people to heal themselves with the musical jourmeys you take them on!
Blessed be, love always, your wife




loopster
Januar 2006
To the heart of the STORM

A man with big feelings and emotions...
a thing that's more important than any knowledge
you can find it in every song Brother Storm has created

A big Hello to my brother of Soundscape and Harmony !!!

knowledge is not beauty
beauty is not freedom
freedom is not wisdom
wisdom is not music
music is THE BEST

words by - frank zappa

S.O.N.
Januar 2006
Cool Pics!

Hi Keith,
coole Pics haste da!
Greetz,
Chris

S.O.N.
Dezember 2005
...

So, Dr. Keith Alban,
nun, da Du..
Und ich ja auch...
Da wir ja nun beide sozusagen...
Schon fast...
Auch wenn Du's selber nicht wahrhaben willst!
Ich meine, wenn Du nun auch mal ganz nüchtern drüber nachdenkst...
Dann müsstest Du doch auch schon bemerkt haben...
Ich liebe Dich!
Seit unserer ersten Internetbegegnung hege ich Gefühle für Dich wie für keine andere...äh wie für keinen anderen! :-)))
Greetz,
Chris your Tranceformator

Account melden