Nils Fuhrmann
Bayern
Profi Artist
Zur Homepage
Lass mal hören!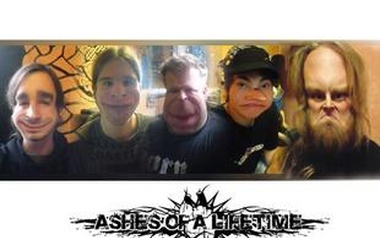 Metal, Death-Metal und Hardcore werden in einem Mix aus Agressivität und Melodie präsentiert.
MITGLIEDER:
NILS- VOCALS
SEBASTIAN - GUITAR
BJÖRN - GUITAR
DANIEL - BASS
ANDRE - DRUMS
ASHES OF A LIFETIME IS ENDORSED BY KING OF THE PIT www.king-of-the-pit.de

Ashes of a Lifetime supported is by CROSSCORE RADIO ( www.crosscore.de )

Anfragen für Auftrittsmöglichkeit bzw. allgemeines Interesse an ASHES OF A LIFETIME sind IMMER willkommen und werden zuverlässig und IMMER beantwortet.

VISIT OUR PAGE: WWW.MYSPACE.COM/ASHESOFALIFETIME
(new official site currently under construction)
Album: HUMAN 1:1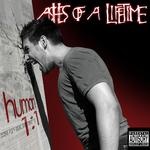 HUMAN 1:1
New outtake of Ashes of a Lifetime !!!

Coming in late 2006 - early 2007 (Fortefortissimo Recordings)

Songlist:

1. Personal Apocalypse
2. Homogenic Concrete
3. Unloved and weeded out
4. The Alpha Frame
5. Blood flows over the hills
6. Orthodox
7. Nothing is true everything is permitted
8. Disrythmia
9. Tabula Rasa
10. Cocoon
11. Ashes

Produced by Andre Hofmann

All songs by Ashes of a Lifetime

01.

3:26 Min
02.

3:51 Min
03.

3:44 Min
Album: The End E.P.
The End E.P.
The End E.P.

Produced 2005

Fortefortissimo Recordings

01.

3:20 Min
02.

2:42 Min
03.

3:19 Min
28796
mal aufgerufen
276:01:38
Stunden angehört
59143
mal angehört
Account melden