15 MINUTES OF FAME
Bielefeld
Profi Artist
Zur Homepage
Lass mal hören!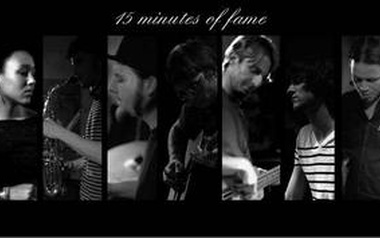 "Blues and Folk inspired Singer/Songwriter Pop with a
Rock N´Roll edge"
ROBERTO SOLARI:Vocals,Guitar,Lyrics
CARLOS GOMEZ:Lead Guitar
HENNING RICE:Piano
REI-B:Bass
VERENA BERENDT-KERTH:Violin
JONAS "BRÜNO" SELL:Drums
ISMAIL ÖZGENTÜRK:Sax
DISCOGRAPHY: It´s a sad and beautiful world (2003)
dto. (2005)
Diese beiden Ep´s wurden vom einzigartigen Lutz(Blindtext)produziert.
People these days sell their soul for short fame.We proudly refuse to buy!
www.myspace.com/15minbielefeld
Diskografie
15918
mal aufgerufen
228:48:47
Stunden angehört
21079
mal angehört
Account melden